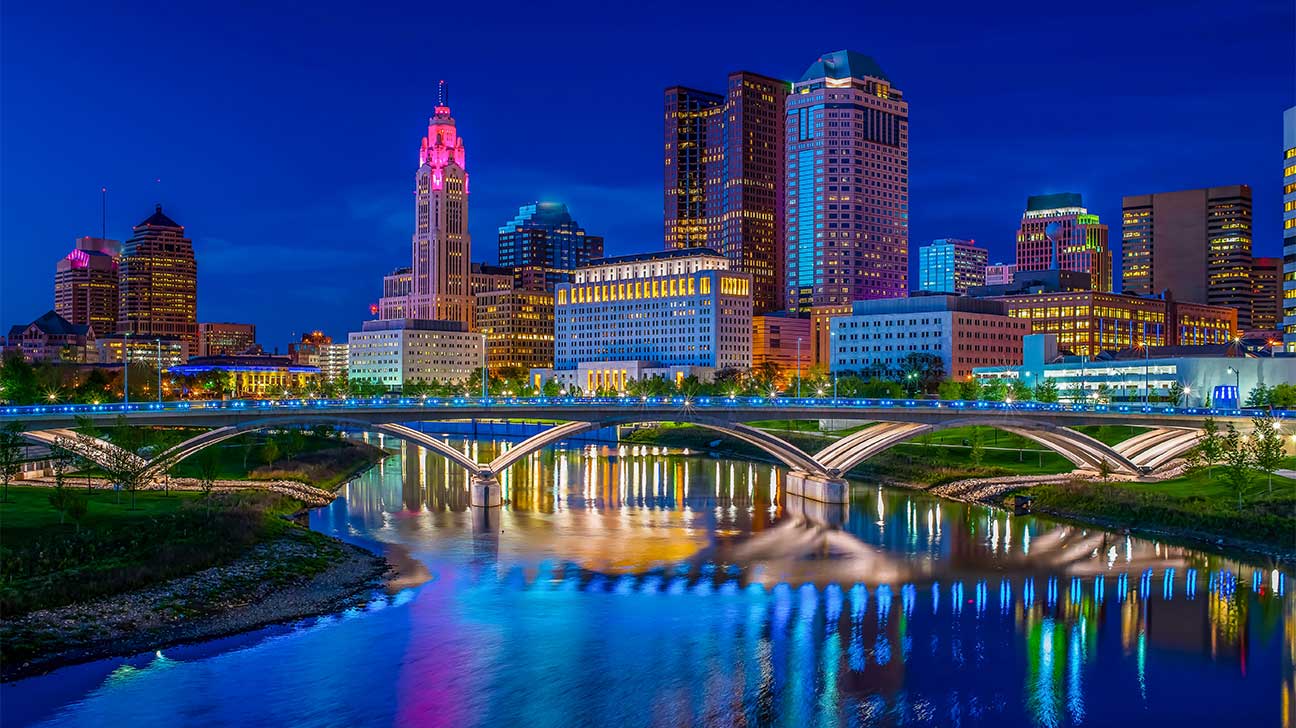 How to Plan a Trip to

Columbus, OH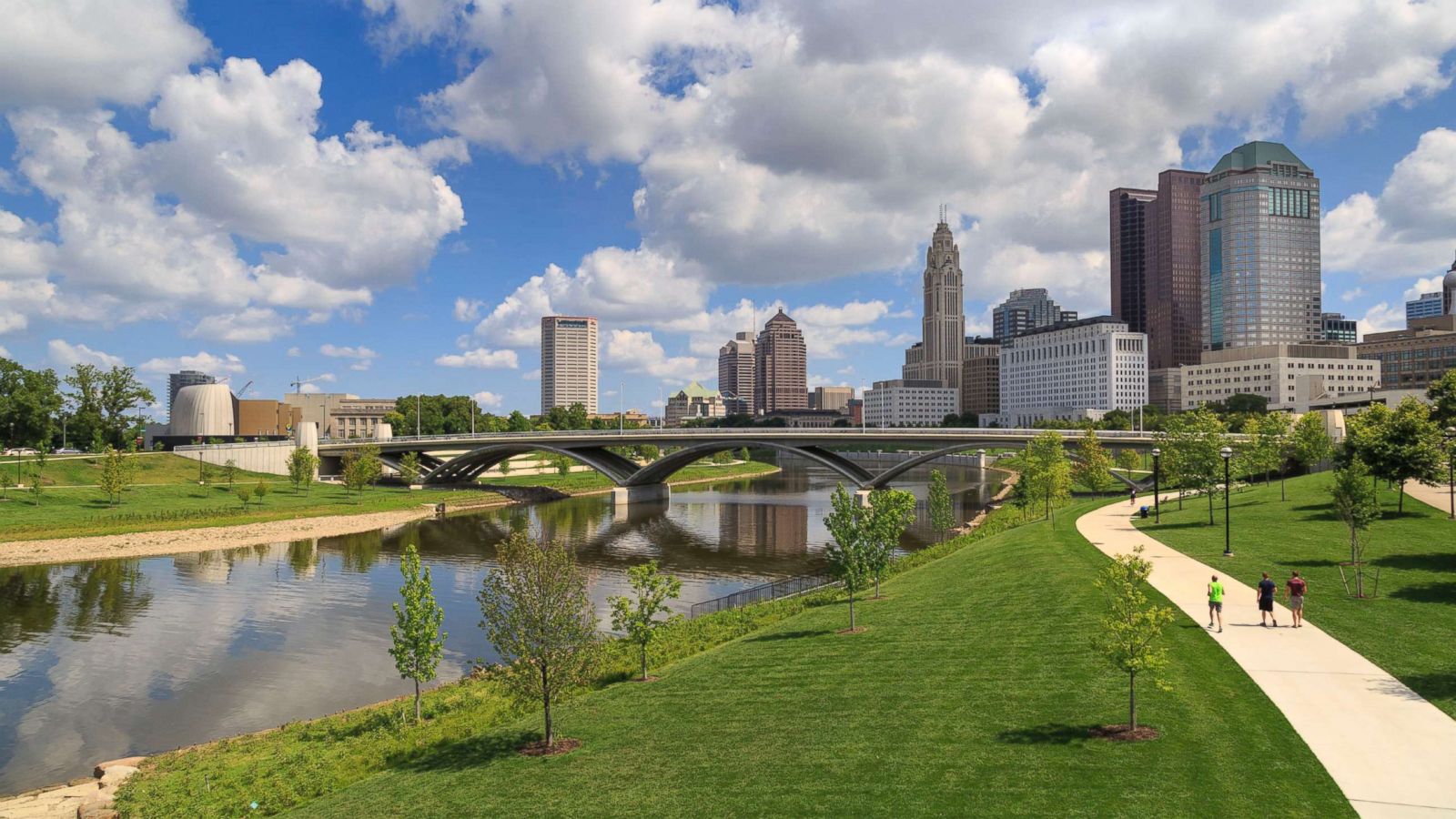 Things to Do
Located in the heart of Ohio, the capital city of Columbus is on the rise as a cultural center and hip city to visit. While it is known as the home of the Ohio State Buckeyes, Columbus is much more than a football-crazed college town. With an influx of young people and creatives, Columbus currently ranks as the 15th most populous city in the U.S. and boasts enough entertainment and events to keep its residents — and tourists— occupied. From art and music to shopping and outdoor activities, Columbus has something to offer every visitor.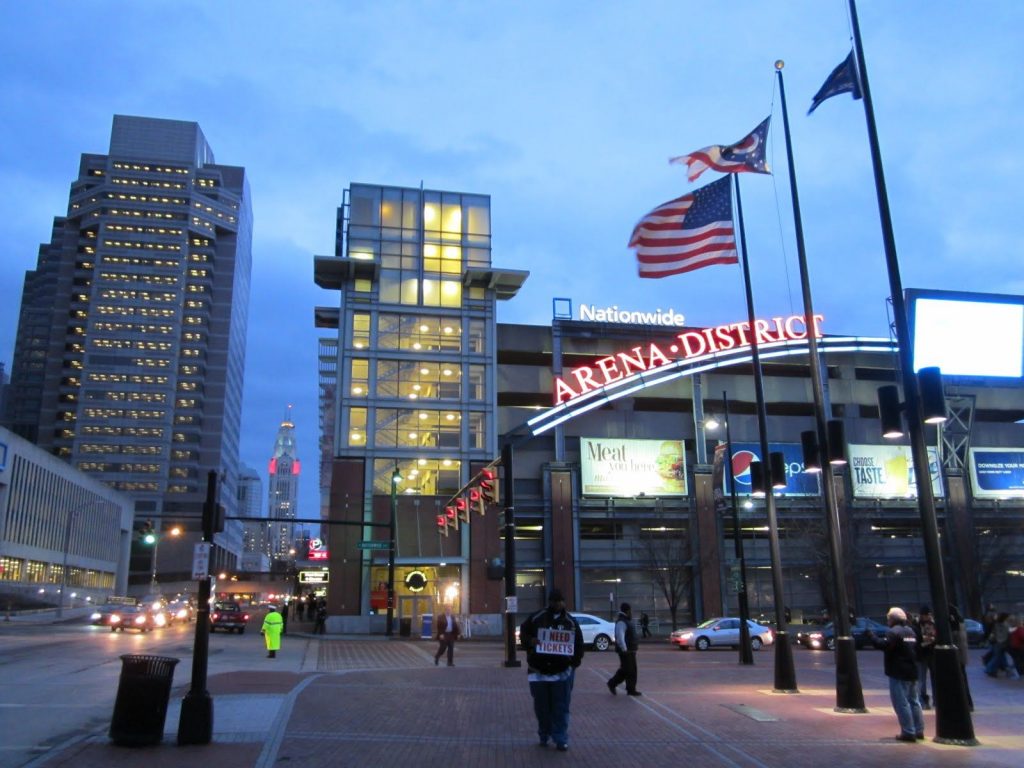 Ohio Stadium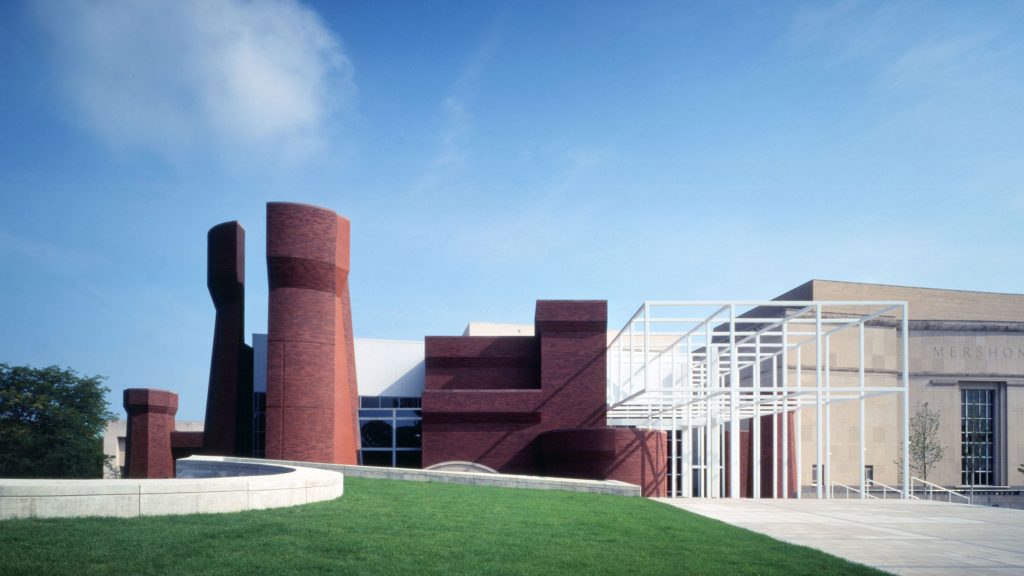 Wexner Center for the Arts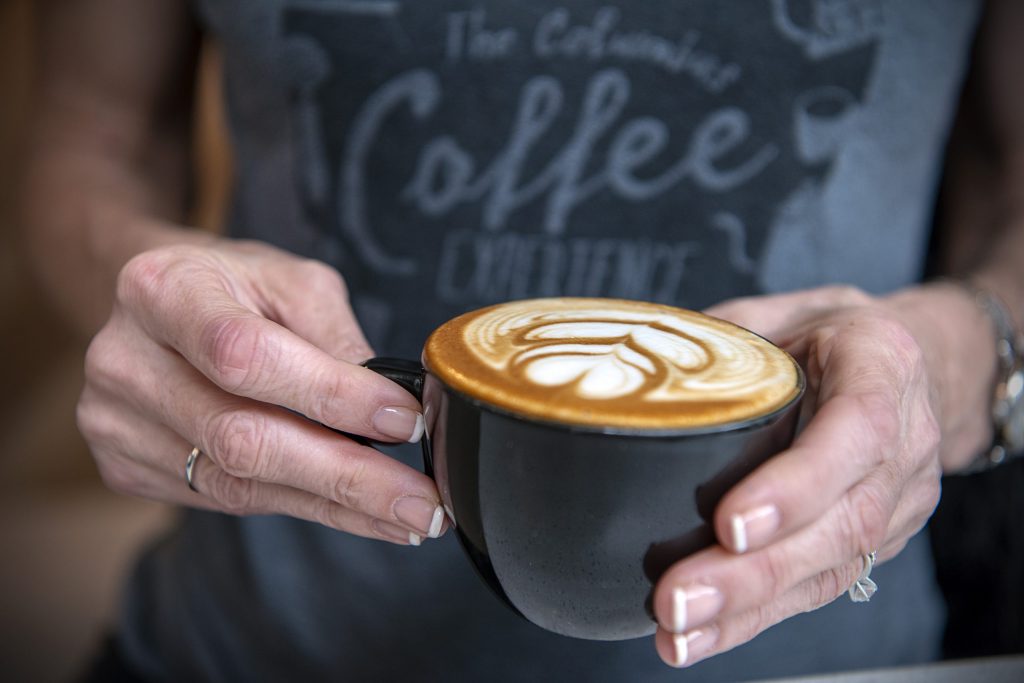 Columbus Coffee Trail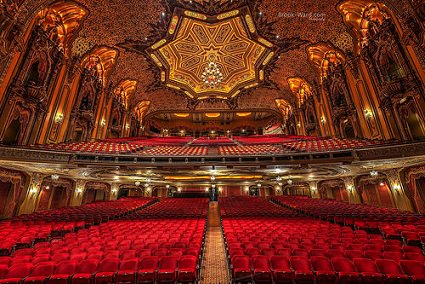 Ohio Theater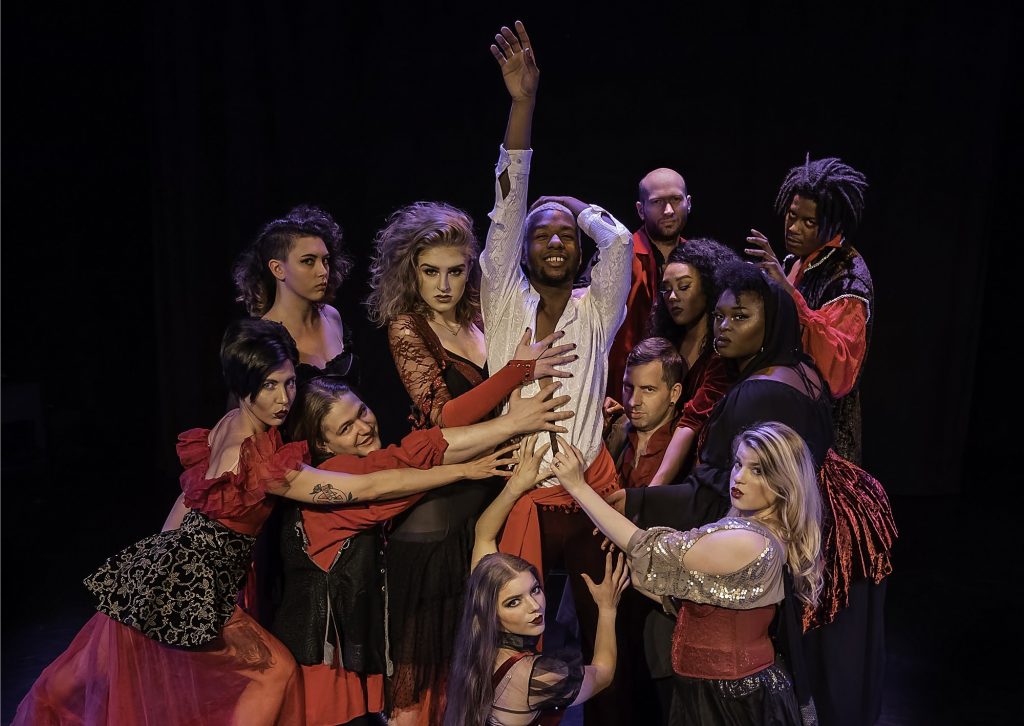 Shadowbox Live!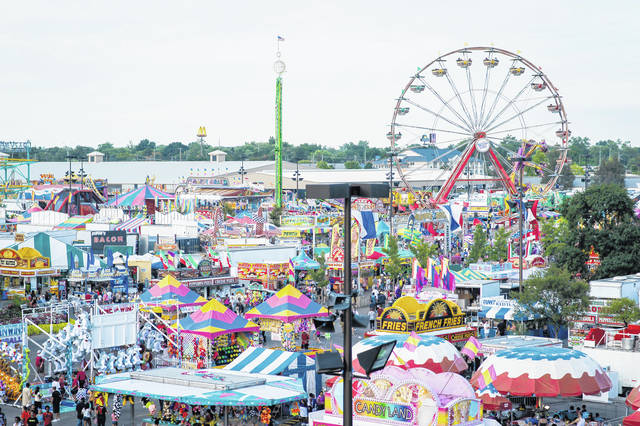 Ohio State Fair
Kid Friendly Things to Do
Looking for fun for the whole family? Check out these kid-friendly things to do in Columbus!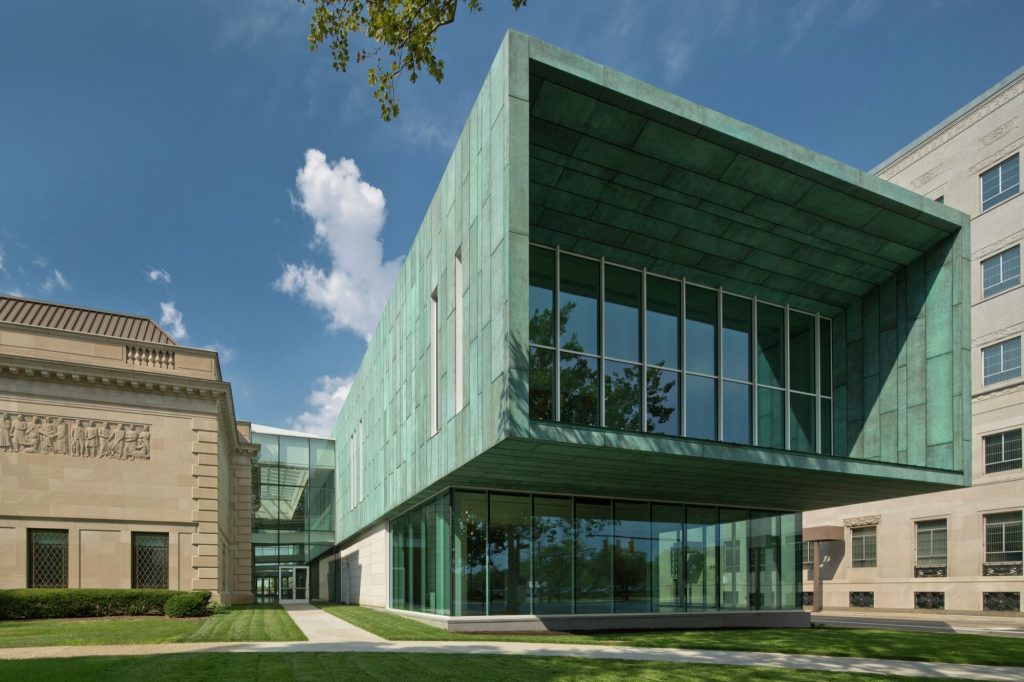 Columbus Museum of Art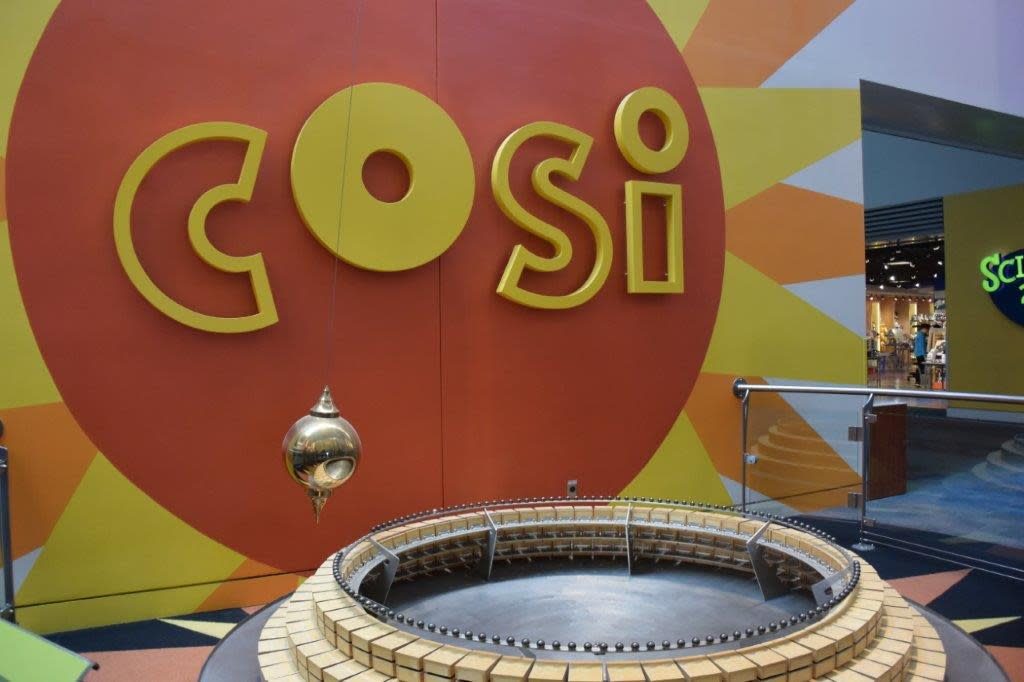 COSI - Center of Science and Industry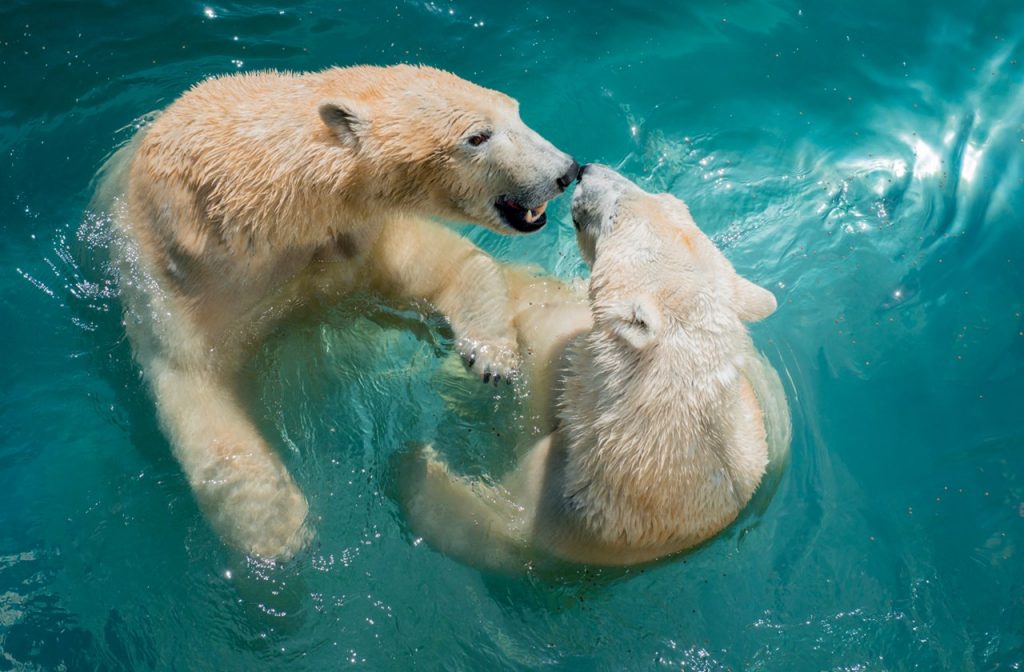 Columbus Zoo & Aquarium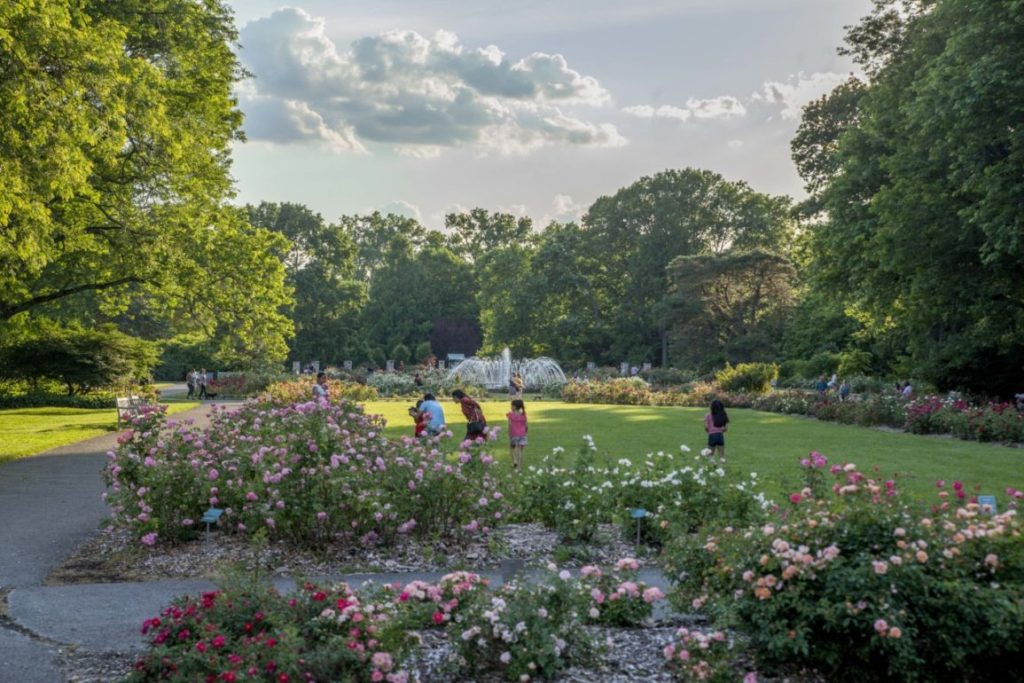 Park of Roses
Topiary Park
Tourist Attractions
When you think of centers of creativity, innovation, and "hip"-ness, Ohio probably isn't the first state to come to mind.
To an outsider, Ohio has connotations of cornfields and, well, more cornfields. But cornfields don't explain Columbus. With a blossoming art scene, a slew of craft breweries and an annual Caffeine Crawl weaving through local shops, the capital city is the quiet secret of the Midwest.
But more people are discovering Columbus, and it's well-deserved. Columbus is surprisingly affordable, with a cost of living 5 percent below the national average. Forbes ranked it as No. 11 in its list of Best Places for Business and Careers, and after New York and Los Angeles, Columbus has more fashion designers than any other U.S. city.
Why should you visit Columbus? Well, with its flourishing music industry, a growing hub of makers and artisans and the friendly atmosphere of a smaller town, the "Biggest Small Town in America" should be on your list of future vacation spots. We've grouped the city's main attractions below so you can start planning your visit and see for yourself what makes Columbus so beloved.
Places to Eat
Why visit Columbus? Well, if you love food, you're in luck — every street in Ohio's capital city has some kind of beloved burger joint or artisan eatery. Below are the top-rated restaurants in Columbus where you can take your time enjoying an exceptional meal.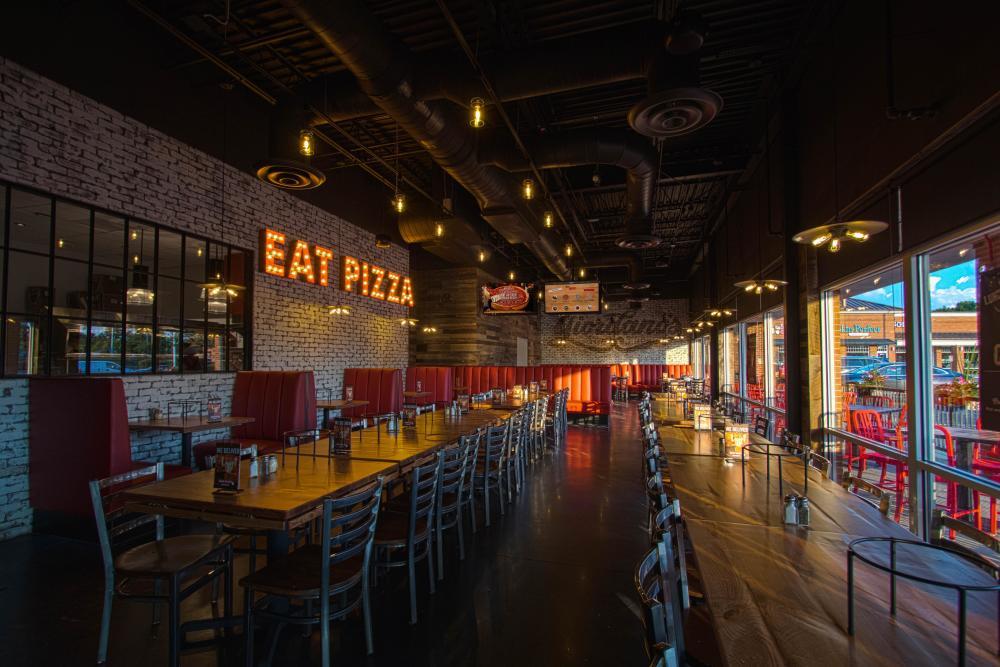 Giordano's in Columbus
2137 Polaris Pkwy, Columbus, OH 43240
SUN-THUR: 11AM - 9PM, FRI-SAT: 11AM-10PM,
After a long day of sightseeing and tourism, you'll be hungry for some delicious Columbus cuisine. Stop in for a taste of Giordano's famous stuffed deep-dish pizza. While Giordano's is most well-known for their unbeatable pizza, their menu also includes a wide variety of other treats such as salads, sandwiches and more, as well as a full kids menu if you've brought the whole family.
View Giordano's in Columbus Website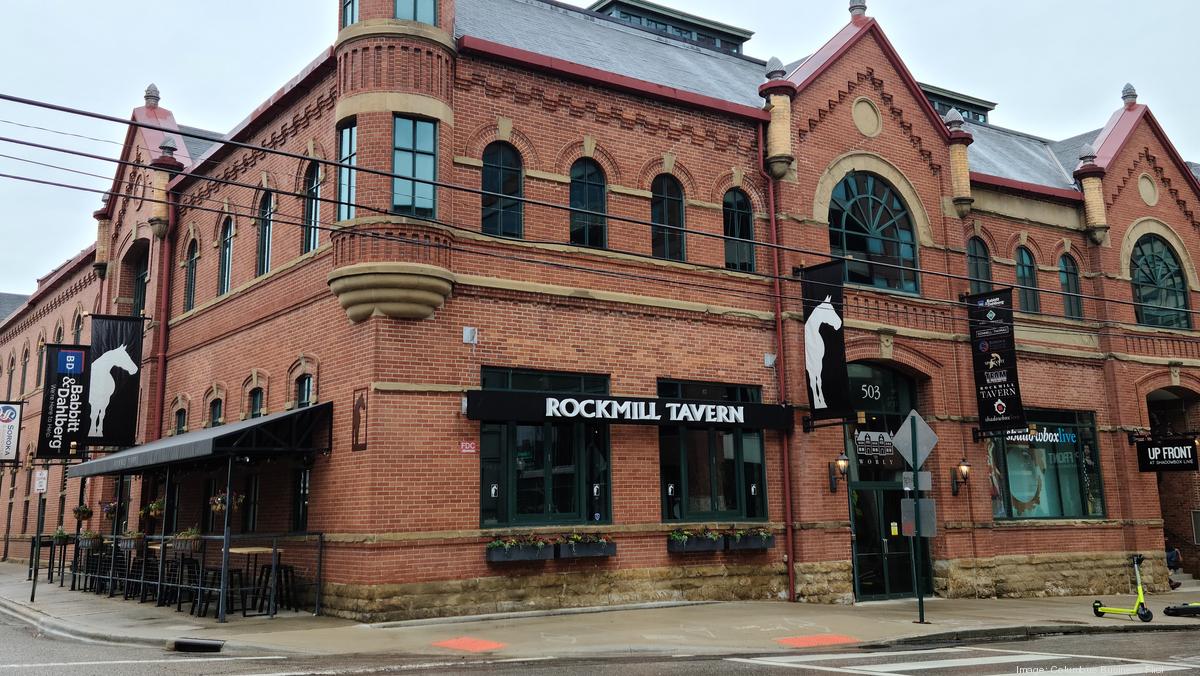 Rockmill Tavern
503 S Front, St, Columbus, OH 43215
SUN: 7AM-11PM, MON: CLOSED, TUE-THUR: 7AM-12AM, FRI: 7AM-1AM, SAT: 11AM-1AM
For a slightly swankier pint, grab a drink from Rockmill Tavern. The rustic, wood-saturated interiors add to the charm, as do the 15 craft beers on tap. Start with a generous charcuterie board, then move on to their seasonal mains like deviled duck egg or black truffle grilled cheese.
View Rockmill Tavern Website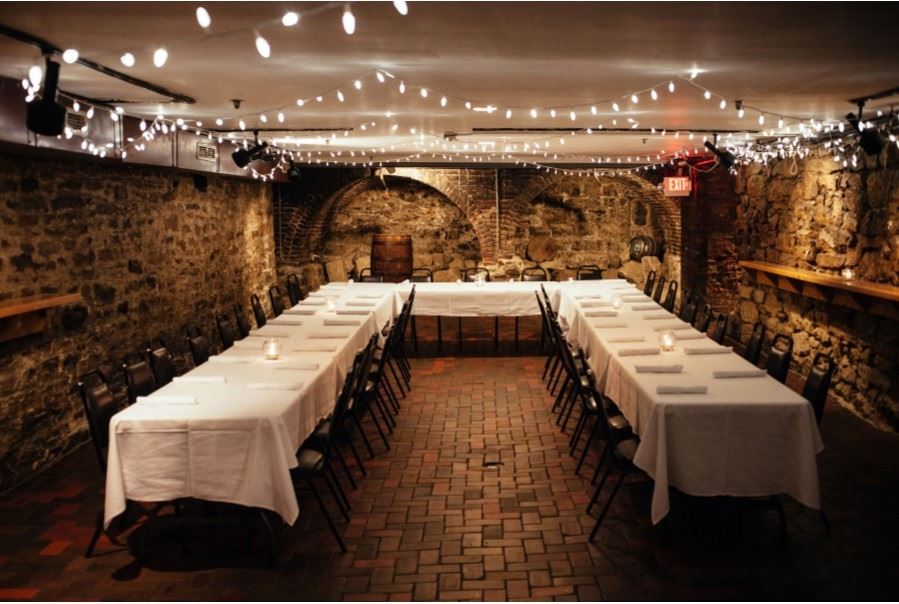 Barley's Brewing Company
467 N High St, Columbus, OH 43215
SUN-THUR: 11AM-10PM, FRI-SAT: 11AM-11PM
Armed with a slogan of "Firkin' Good Ale," Barley's Brewing Company set out to become one of the nation's few producers of cask-conditioned ale, and it has wildly succeeded.
Barley's takes pride in their product, and the city has rallied around them. Since its opening in 1991, Barley's Brewing Company has become a Columbus staple — the mayor has tapped the annual Christmas ale three years in a row. If you like some substance with your barley, try one of their crowd-pleasing burgers — such as the pizza burger, which is exactly what it sounds like.
View Barley's Brewing Company Website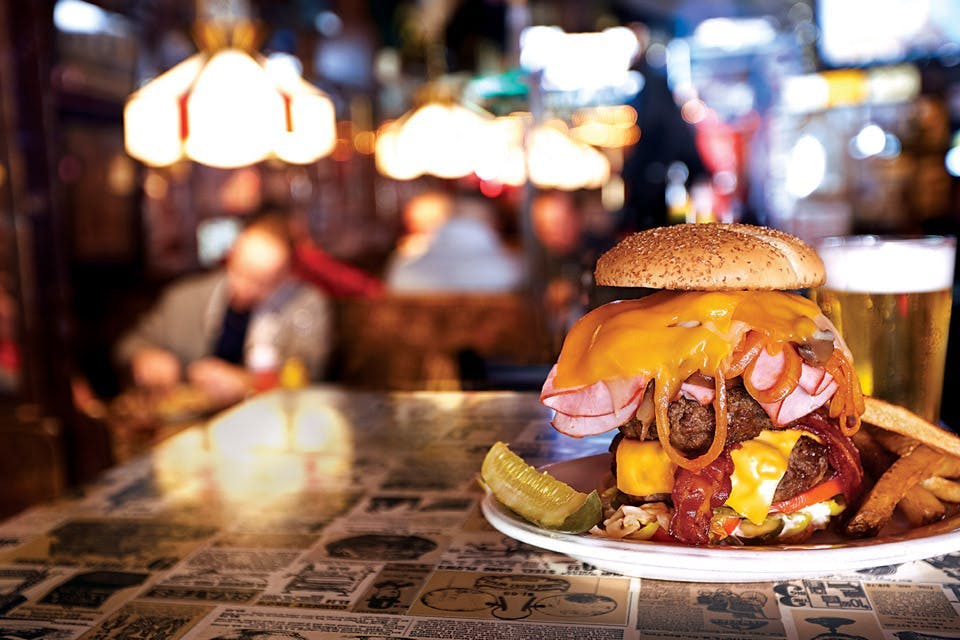 The Thurman Cafe
183 Thurman Ave, Columbus, OH 43206
SUN-THUR: 11AM-11PM, FRI-SAT: 11AM-12AM
While the "best" burger in Columbus is a topic of debate, no one argues about the biggest — that award goes to The Thurman Cafe, without question. The third-generation, family-owned restaurant is in an unassuming section of German Village, but don't let the location fool you — wait times can be two hours long. While Thurman's offers a variety of burgers, the most famous is the Thurmanator, which restaurant chefs invented for competitive bodybuilders in the '80s. The monstrosity requires 24 ounces of ground beef to make, and it takes a fork and knife to eat.
View The Thurman Cafe Website
The Top Steak House
2891 East Main St, Columbus, OH 43209
SUN: 5PM-9PM, MON-SAT: 5PM-10PM
Not many restaurants still offer the experience of a 1950s supper club. The Top Steak House is a rare exception — when you enter the Top, you enter a space suspended in 1955.
Step inside the dimly lit, wood-paneled restaurant and slide into a leather booth or take a stool at the gleaming copper bar. Order a lobster tail or gin martini and settle back as you listen to the nightly live music. If you're lucky, 90-year-old Sonia will be playing the piano — she's been a Top institution for decades.
View The Top Steak House Website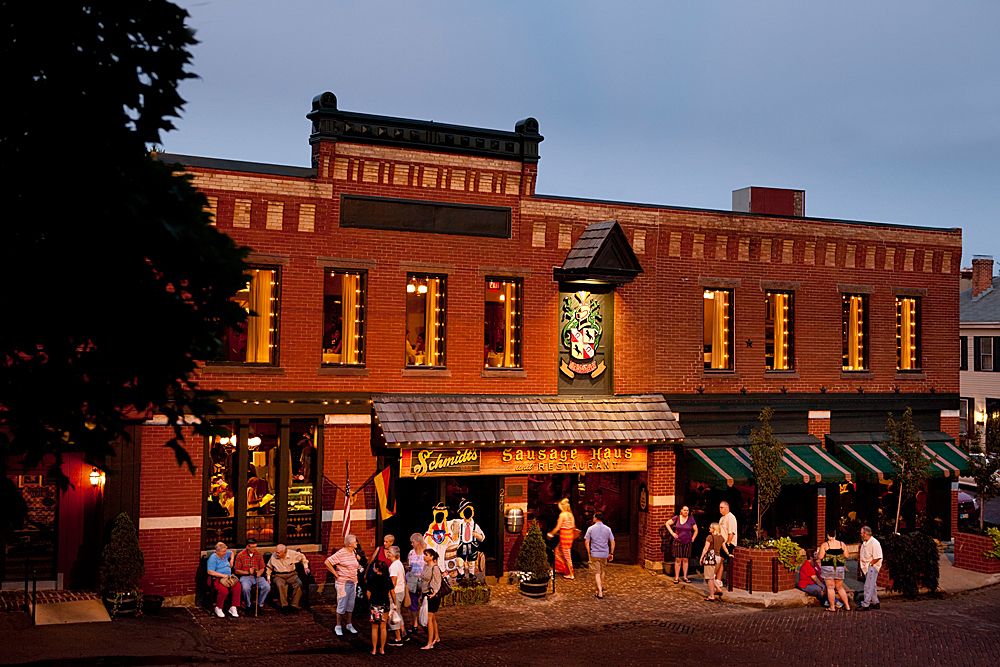 Schmidt's
240 E Kossuth St, Columbus, OH 43206
SUN-THUR: 11AM-9PM, FRI-SAT: 11AM-10PM
Both an award-winning food truck and a television-featured restaurant, Schmidt's has been a beloved Columbus institution since 1886. Nestled in the German Village neighborhood, Schmidt's is the go-to spot for authentic German fare. While they serve a variety of German dishes like sauerkraut-bratwurst balls, curry wurst and schnitzel, Schmidt's has earned fame for its sausages. Try one of their old-world sausage samplers for a wide range of meats or go with the Columbus staple: the Bahama Mama sausage, which had a starring role in Travel Channel's Man vs. Food in 2008.
View Schmidt's Website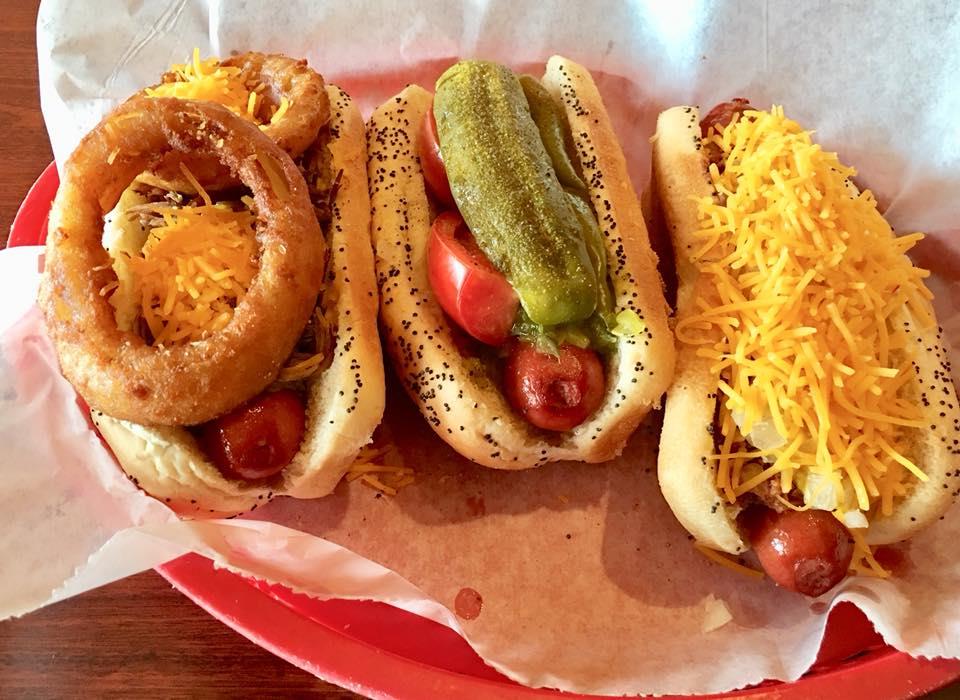 Dirty Frank's Hotdog Palace
248 S 4th St, Columbus, OH 43215
SUN: 11AM-10PM, MON: Closed, TUE-THUR: 11AM-10PM, FRI-SAT: 11AM-12AM
Sometimes, you need a quick and cheap meal, perfect for taking with you as you explore. For a cheap, portable and delicious lunch, look no further than Dirty Frank's Hotdog Palace.
A local favorite, Dirty Frank's offers sausages made from classic Vienna beef, or vegan and vegetarian alternatives. For a cold beer and creative 'dog, head to Dirty Frank's — just make sure to pick up plenty of napkins.
View Dirty Frank's Hotdog Palace Website
Places to Stay
Columbus is home to many beautiful and convenient hotels and other forms of lodging so that no matter what your trip looks like, you'll be able to find a place to stay that's right for you.
As you look into booking your lodgings during your stay in Columbus, pay special attention to where in the city you're booking them. If you're traveling into the city via the airport, you may want to hunt down lodgings nearby. If you're coming in by bus, look for hotels close to the bus station.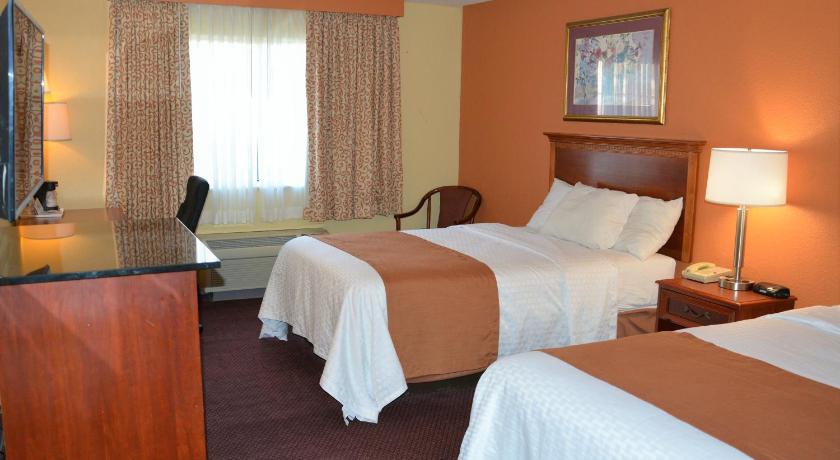 Days Inn
750 Stelzer Rd, Columbus, OH 43219
Guests at Days Inn get so much more than just a room to stay in. They can also take advantage of complimentary shuttle rides to and from the airport as well as a continental breakfast, fitness center, indoor pool and business center.
View Days Inn Website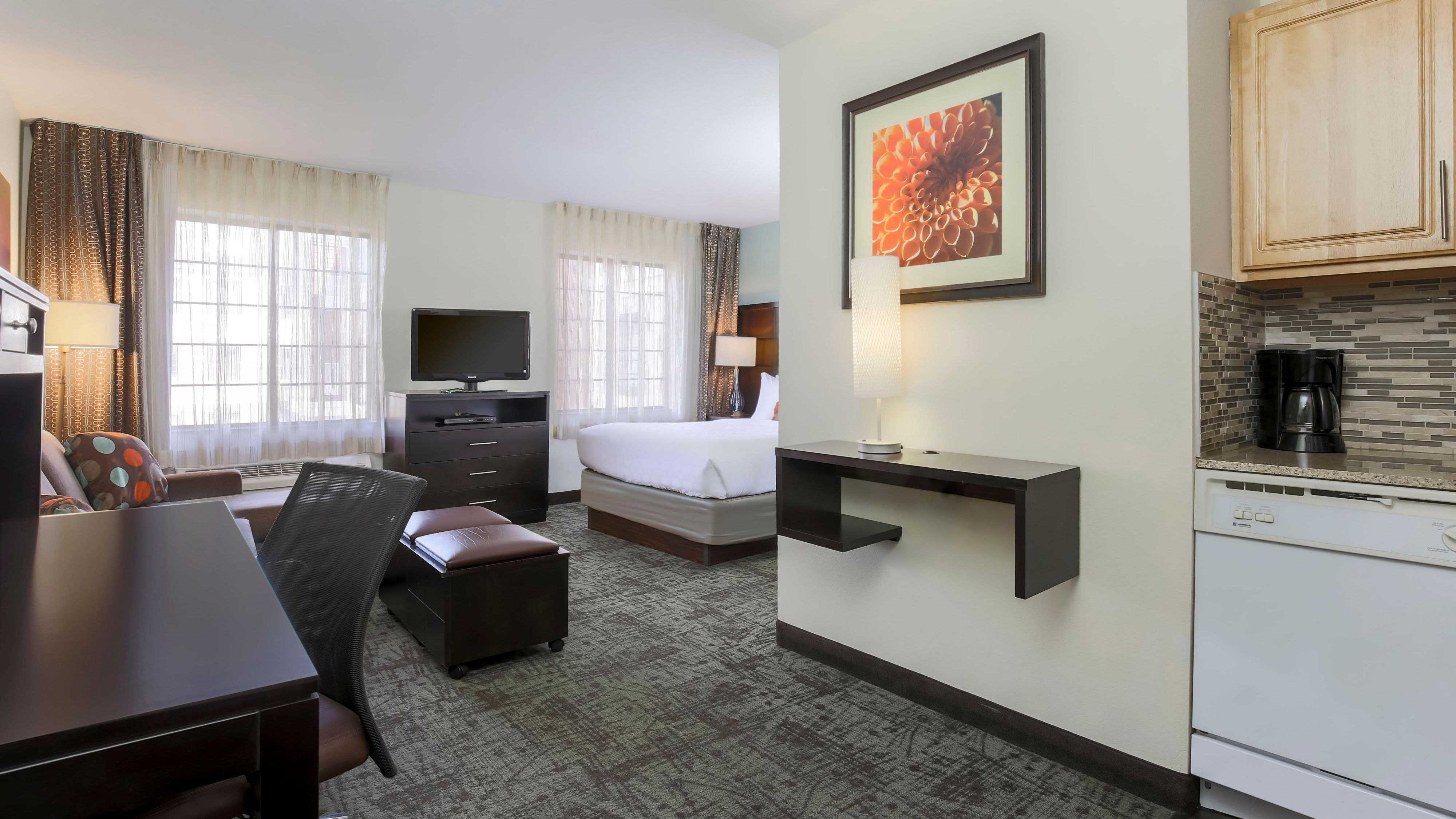 Staybridge Suites
2890 Airport Dr, Columbus, OH 43219
Staybridge Suites features all recently-renovated suites that offer comforts like in-room kitchens and living room spaces. Other amenities include a breakfast buffet, an indoor pool and fire pit, evening socials Monday through Wednesday, internet access and shuttle service.
View Staybridge Suites Website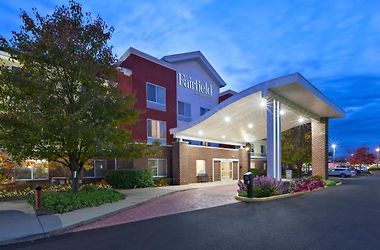 Fairfield Inn and Suites
4300 International Gateway, Columbus, OH 43219
If you're looking for the newest hotel near the Columbus airport, look no further than Fairfield Inn and Suites. Here, you can enjoy a complimentary breakfast, Wi-Fi, patio seating and more.
View Fairfield Inn and Suites Website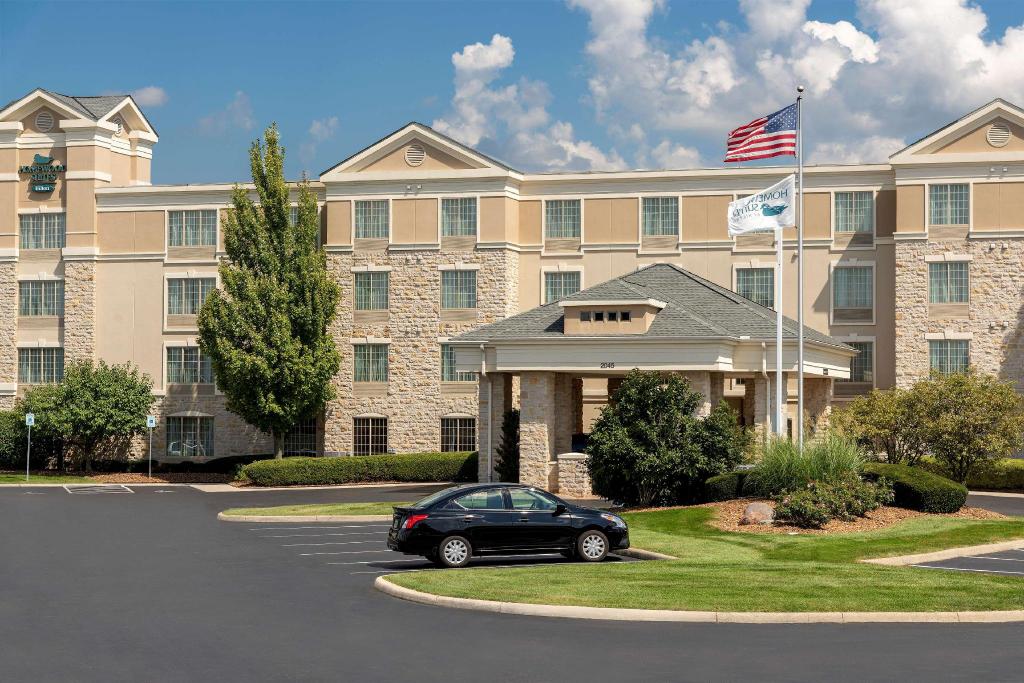 Homewood Suites
2880 Airport Dr, Columbus, OH 43219
At Homewood Suites, you can choose between one- and two-room suites, which both include a kitchen and Wi-Fi access. Mornings include a hot breakfast and evenings are concluded with an evening social.
View Homewood Suites Website
Tips for Planning Your Trip
Best Ways to Travel Into Columbus
As you plan your trip to Columbus, consider all the different ways to get into the city, and which one is most convenient and cost-effective for you.
Flying: If you're traveling from far away, flying might be the easiest way to reach Columbus. Book your flight into the John Glenn Columbus International Airport, located just six miles east of the downtown area for your convenience and ease of access. Book your plane tickets to Columbus here.
Bus: If you prefer to keep your wheels on the ground as you travel, or perhaps if you're coming from a shorter distance, Columbus has a large and convenient Greyhound Bus station, located not far from the heart of downtown. While traveling by bus will usually take longer than traveling by plane, it is also usually less expensive. Plan your bus trip today.
Car: You should never count out the option of a good old American road trip. Whether you're traveling from across the county, or just across the state, you can always reach Columbus in the safety and comfort of your own vehicle. This option also lets you travel without the expense of buying a ticket, although you will still have to pay for gas.
Fun Facts About Columbus, OH
1. Columbus Is the Capital of Ohio
When the Ohio government was looking for a location for its capital in the early 1800s, members wanted a place close to the geographic center of the state. Fortunately, a few businessmen from the town of Franklinton offered the state government a free parcel of twenty acres on which to build. The legislature chose that site in 1812, and construction began. In 1816, on those centrally located acres, Columbus was officially incorporated.
2. Columbus Is the 14th Largest City in the United States
With a population of just over 890,000, Columbus ranks 14th on the list of U.S. states ordered by population size. It is similar in size to cities like Indianapolis, Charlotte, Jacksonville and Seattle. Columbus is also the only large northern city in the United States to grow by more than 10% between 2010 and 2017, so it may well go zooming up that list.
3. Columbus Boasts Several Colleges and Universities
The flagship university in Columbus is the Ohio State University — in Ohio, "the" is firmly entrenched as part of the university name. Ohio State is the third-biggest university in the country by enrollment. The city also houses Columbus State Community College, the Columbus College of Art and Design, and Franklin University, a private university for adult students.
4. College Football Is Enormous
Ohio State football has a tremendous fan base. Ohio State's football stadium, the fourth largest in the country, can seat over 104,000 cheering Buckeyes fans, and its attendance numbers at home games have been in the top four nationally since 1949.
5. Columbus Hosts the Ohio State Fair
Every summer, the Ohio State Fair sets up in Columbus. Fairgoers throng to the city from all over Ohio to eat carnival food, ride the Ferris wheel and swings, play games, show off livestock and homemade goods, win prizes and more.
Historical Facts About Columbus, OH
1. Many German Immigrants Settled in Columbus
In the 1800s, German immigrants began to make Columbus their home after immigrating to the United States. Many settled in Columbus's Old South End and got to work reestablishing one famous livelihood from their home country — breweries. German immigrants started and operated many successful breweries in Columbus, lending a unique cultural flavor to the city. By 1865, one-third of Columbus's population was German, and German Village survives today as a remnant of Columbus's German ancestry.
2. Columbus Provided Stops on the Underground Railroad
When slavery was legal in the United States, Kentucky, to the south of the Ohio River, was a slave state, while Ohio, to the north, was free under the Northwest Ordinance. Many slaves crossed the river to Ohio in hopes of securing their freedom. Cincinnati, located on the Ohio River, received many of these slaves and saw several sites of Underground Railroad activity. One prominent resident of nearby Ripley, Presbyterian minister John Rankin, would signal with a lantern from his hilltop property when it was safe for slaves to cross the river to his home.
The Ohio historian Wilbur Siebert once calculated that approximately 3,000 miles of Underground Railroad routes traversed Ohio during the mid-1800s.
Although Columbus is in the middle of Ohio, farther from the river, residents of the city still found opportunities to help. Columbus held 22 stops on the Underground Railroad. Fernando Cortez Kelton and Sophia Stone Kelton were one couple who served as conductors on the Underground Railroad, hiding fugitive slaves in their root cellar until the ex-slaves could travel north to Canada, on the other side of Lake Erie from Ohio. Today, the Kelton House in Columbus is a museum and historical landmark. The Neil estate on Indianola Avenue, now the Kappa Sigma fraternity house, also served as a station on the Underground Railroad.
3. Abraham Lincoln Learned Historic News in Columbus
Abraham Lincoln was visiting Columbus when he found out he had been elected to the presidency of the United States. As Lincoln was visiting the Ohio Statehouse in February of 1861, he received a telegram informing him that the electoral results had been certified and that he had won the election. Earlier that morning, Lincoln had also narrowly escaped death in Cincinnati — a bomb set to detonate in 15 minutes, was discovered and removed from his train car.
4. Columbus Helped Make Union Uniforms
The state of Ohio itself was a huge part of the war effort during the Civil War — it supplied more Union soldiers than any other state except New York and Pennsylvania. Columbus factories also manufactured many Union uniforms during the Civil War. Today, Columbus's National Hockey League (NHL) team, the Columbus Blue Jackets, bears its name as a tribute to the blue jackets of that Union uniform.
5. Columbus Housed Confederate Prisoners
During the Civil War, Columbus also housed Confederate prisoners at Fort Chase. During the early years of the war, Confederate officers received the freedom to wander the city after giving their word that they would not flee. In the later, darker years of the war, Confederate prisoners were kept confined. By the end of the war, in 1865, Fort Chase housed 10,000 captive men.
6. The Ohio Statehouse Honors Ohio Presidents
Of the 45 U.S. presidents so far, eight have come from Ohio. The Ohio Statehouse in Columbus has honored all of them — William Henry Harrison, Ulysses S. Grant, Rutherford B. Hayes, James Garfield, Benjamin Harrison, William McKinley, Willian Howard Taft and Warren G. Harding – by naming each of its hearing rooms after one of them. (Harrison was born in Virginia, but he moved to Ohio in adulthood and served in state government here.)
7. The First Woman to Fly a Plane Around the World Was From Columbus
In 1964, Geraldine Mock flew around the world in a single-engine Cessna named the Spirit of Columbus. Her trip took 29 days, 11 hours and 59 minutes between takeoff and landing at the Columbus International Airport. When Mock — known to everyone as Jerrie — returned, 5,000 adoring fans were waiting to greet her at the airport.
8. The World's First Cargo Flight Also Landed in Columbus
On November 7, 1910, a Wright Model B airplane took off from Dayton, Ohio, with two parcels of silk on board. Orville and Wilbur Wright supplied both the plane and the pilot for the historic flight. Philip Parmalee piloted the plane for 71 minutes over the 65 miles to Columbus and landed it safely.
9. Columbus Was Home to America's First Middle School
In the early 1900s, elementary schools taught students from kindergarten through the eighth grade. Of those students, 52% dropped out of school before entering the tenth grade. In 1909, Columbus school officials opened the first middle school in the United States, Indianola Junior High School, to provide a specialized learning facility for seventh-, eighth- and ninth-graders and help increase student retention.
10. Columbus Pioneered Water Treatment Technology
Ohio's Hoover Dam — not to be confused with its bigger cousin in Nevada and Arizona — is named for two brothers, Clarence and Charles Hoover, who lived in Columbus. Clarence Hoover was the chief chemist in Columbus, as well as a bacteriologist who worked on sewage treatment. Charles Hoover was the chemist in charge of the water plant. In what became known as the "Columbus Experiment," the two brothers helped develop the world's first water treatment facility — the design of which is still used today — and reduced the number of typhus deaths from unclean water.
Unusual Facts About Columbus and Ohio
Now that you know some historical facts about Columbus, let's take a look at some more surprising facts:
1. Almost Half of U.S. Residents Live Near Columbus
Nearly half the population of the United States — 48% of the country's people — lives within 500 miles of Columbus. Columbus is about a day's drive away — or less — from major U.S. cities like New York, Philadelphia, Chicago, Atlanta, Charlotte, Detroit, St. Louis, Milwaukee and Washington, DC. The Canadian cities of Toronto and Ottawa lie inside that 500-mile radius as well, and Montreal sits just outside it. Because of the city's convenient location, it's easy for residents to get out and travel to other places or receive guests from out of town. Columbus is also a convenient place for tourists or road trippers to visit.
2. Columbus Features One of the Country's Oldest Parks
Goodale Park, donated to the city of Columbus in 1851, was designed to give workers a chance to rest in some relaxing greenery. The 40-acre expanse is the oldest park in Ohio and one of the three oldest parks in the United States. It almost had the city's main library located in it as well.
3. The National Football League (NFL) Once Called Columbus Home
For twelve years, from 1927 to 1939, Columbus was home to the NFL headquarters, which were located in the Hayden Building, one of Columbus's first skyscrapers. At the time, Columbus had an NFL team, the Columbus Panhandles, which made history by being the first NFL team in the United States to play against another NFL team.
4. Judy Garland Has a Columbus Connection
Judy Garland, famous for playing Dorothy Gale in the 1939 movie The Wizard of Oz, was inducted as an honorary member of an Ohio State fraternity in 1938. The event was such big news that even Life magazine sent reporters and photographers to Columbus to cover the ceremony.
5. Guy Fieri was born in Columbus
This celebrity chef hails from Columbus. He later moved to California, and in high school, he spent time studying in France, where he developed his love of preparing delicious, innovative cuisine. Fieri was born Guy Ferry, his last name anglicized from the original Italian Fieri, but he changed the spelling back to honor his Italian great-grandfather, who immigrated to the United States.
6. Columbus Has Had a Hand in Fast-Food Success
The burger chain White Castle has been headquartered in Columbus since 1933. And in 1969, Wendy's, which now operates out of nearby Dublin, Ohio, opened its first store on Columbus's East Broad Street.
7. Columbus Is a City of Many Nicknames
The nickname Cowtown comes from the early 20th century, when Columbus was home to the 3,000-acre Hartman Stock Farm, at the time the largest cattle farm in the world. The farm also included a resort and a schoolhouse. An older nickname for Columbus, Arch City, dates from the late 1800s when the city built arches over many of its streets to provide power for the new electric streetcars. C-bus, Columbus's latest nickname, has become popular in the past decade or so.
8. Columbus Hosts the Unique Doo Dah Parade
Every Fourth of July, Columbus hosts its Doo Dah Parade, which celebrates the "liberty and lunacy of freedom of speech." Parade participants create satirical signs, wear funny costumes and hats, and dress up their cars — for example, with mustaches. Every year the Marching Fidels, a group in which everyone dresses up as Fidel Castro, is one of the highlights of the parade.
9. Topiary Park Pays Homage to Georges Seurat
The French post-Impressionist painter's masterwork A Sunday Afternoon on the Island of La Grande Jatte, 1884, the first work in which he used the technique of pointillism, depicts French picnickers on the bank of the Seine. In Columbus's Topiary Park, a pair of artists have trimmed shrubbery into the shapes of each of the figures from that famous painting — from French citizens strolling in top hats and parasols right down to the little dogs scampering across the grass. Even the monkey makes it in. It took the pair — Jim Mason, a sculptor, and his wife Elaine, a topiarist, both also parks department employees — four years to make their vision a reality.
10. On Sundays, Fishing for Whales Is Illegal
Some of the best fun facts about Columbus come from a few weird, outdated Ohio laws that have never come off the books. One of these is that it's illegal to fish for whales on Sunday. So if you bring your fishing gear to Columbus in hopes of hooking a cetacean on the Sabbath, you'll be disappointed.
It's also illegal to get a fish drunk on any day of the week. And if you lose your pet tiger, you are required to notify authorities within the hour.