Introducing our famous sausage recipe using Impossible delicious meat made from plants!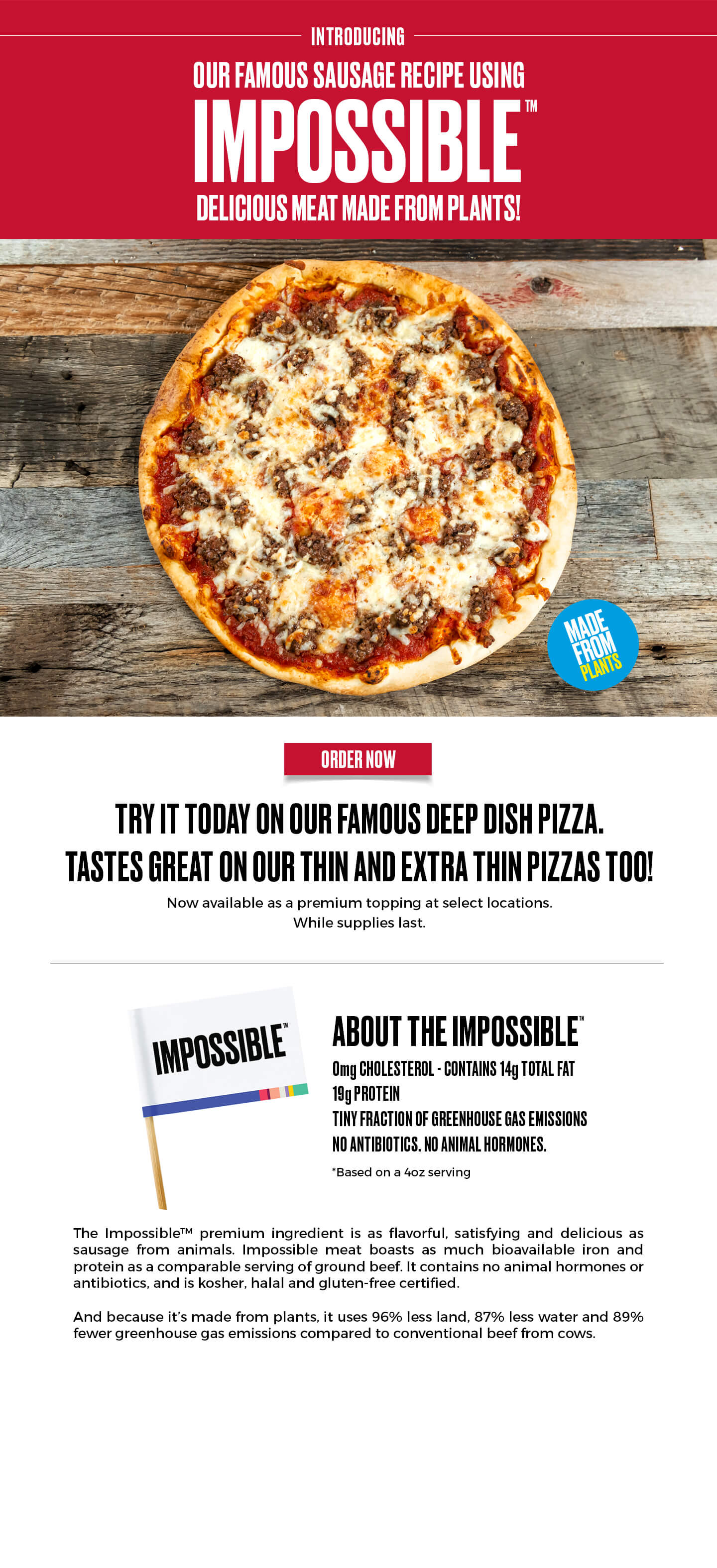 Order Now
Try it today on our famous deep dish pizza. Tastes great on our thin and extra thin pizzas too!
Now available as a premium topping at select locations. While supplies last.
About the impossible
0mg Cholesterol - contains 14g total fat, 19g protein*
Tiny fraction of greenhouse gas emissions. No antibiotics. No animal hormones.
*Based on a 4oz serving
The Impossible premium ingredient is as flavorful, satisfying and delicious as sausage from animals. Impossible meat boasts as much bioavailable iron and protein as a comparable serving of groud beef. It contains no animal hormones or antibiotics, and is kosher, hala and gluten-free certified.
And because it's made from plants, it uses 96% less land, 87% less water and 89% fewer greenhouse gas emissions compared to conventional beef from cows.