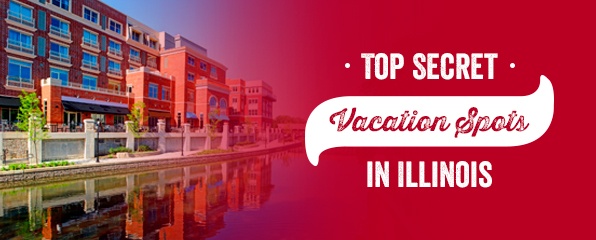 Illinois is known for many things: the Windy City, hot dogs, pizza, Wrigley Field, Lake Michigan, Springfield. But, this Midwestern state can still surprise even those who live here. Take a step off of the beaten path and discover some of the best-hidden gems in Illinois. From idyllic green spaces in the city and sprawling state parks to historical landmarks and stately mansions, plan something a little different for your next Illinois vacation.
Natural Attractions in Illinois
1. Alfred Caldwell Lily Pond: Chicago is most often associated with its striking skyscrapers (think Willis Tower), its museums (the unsurpassable Field Museum among them) and its beloved sports teams (Cubs, White Sox, Bulls, Bears, Blackhawks and the Fire). Because of this, the notion of a hidden garden may seem a little odd, but that is exactly what you will find at the Alfred Caldwell Lily Pool. In the busy Lincoln Park neighborhood, this space is a welcome change of pace from the concrete jungle. An unassuming entrance leads you to this National Historic Landmark. Stroll along the tranquil waters of the pond shaded by a multitude of towering trees. The peaceful atmosphere and natural beauty of the pond make it one of the finest hidden attractions in Illinois.
2. Cahokia Mounds. Illinois probably does not seem a likely seat of ancient civilization, which makes Cahokia Mounds all the more fascinating. This UNESCO World Heritage Site is the single biggest pre-Columbian settlement north of Mexico. In Collinsville, Illinois, you will find more than 100 mounds spread out over acres of land. The meticulously preserved archeological site is a window into our human past. People of the Mississippian period lived at Cahokia from 800 to 1400. During your visit, you can take a guided tour to learn more about the ancient civilization. You can also mix your history with a hike. Cahokia Mounds has a 10-mile trail and a 6.2-mile trail for explorers who want to make their way through large swaths of the site.
3. Pomona Natural Bridge. Many of humanity's modern creations are a reflection of the natural world. Instead of a wood or metal construction, Pomona Natural Bridge, located in Pomona, Illinois, is a sandstone formation. The 90-foot bridge arches over a ravine in Shawnee National Forest. An easy hiking trail will take you to the bridge. You can walk across it and under it, marveling at how time can carve such impressive geologic shapes. It is up to you how you'd like to enjoy this underrated spot. You can pack a picnic, or you can take your leashed dog for a walk. If you are hungry for more time out in nature, you can hike miles and miles of other trails that snake through the national forest.
4. Garden of the Gods. Shawnee National Forest has more than one of the best secret spots in Illinois. The forest is also home to the Garden of the Gods, a natural attraction that more than lives up to its dramatic name. The Midwest has a reputation for being flat. Instead of mountains, we have miles of even land unbroken by mountains or even hills. Yet, spaces like the Garden of the Gods are an exception. Here, tall rock formations and towering trees compete for space in your field of vision. A favorite spot of photographers and sightseers, the Garden of the Gods is populated by formations like Anvil Rock and Devil's Smoke Stack. Hike about five miles up to the Observation Trail for one of the best possible views or try one of the other trails in the area. If you want to spend more time here, several campsites are available.
State Parks in Illinois
5. Starved Rock State Park. Starved Rock, located in Oglesby, is characterized by stunning canyons and waterfalls. Miles of hiking trails wind through the park offering lofty views into the canyons and taking you down to the base of some of the park's magnificent waterfalls. The waterfalls are at their most active during the spring, but Starved Rock is a beautiful outdoor spot to visit any time of year. During your visit, you can catch a glimpse of wildlife, including deer and bald eagles. Casual day hikers can try the easier trails, while more advanced trails offer regular trampers more of a challenge. You can stay at the park's rustic lodge or in your own cabin. If you want to explore more of the area, you will be pleasantly surprised by the number of local wineries and breweries.
6. Matthiessen State Park. Matthiessen State Park is right next to Starved Rock, but it is the lesser-known of the two. Like its sister state park, Matthiessen is full of canyons and waterfalls. For some of the best views of the unique rock formations and falling water, try the Matthiessen State Park Loop. The easy trail takes you past Lake Falls, Giant's Bathtub and Cascade Falls. You will pass through a canyon and prairie, giving the trip a varied experience through one of the wilder parts of Illinois. This state park also has picnic grounds for hikers who want to fuel up before a walk or relax after a day of rugged exploration.
7. Illinois Beach State Park. Illinois may not be on an ocean, but it has miles of coastline thanks to Lake Michigan. Illinois Beach State Park is one of the ultimate secret vacation spots in Illinois. Located in the northeastern city of Zion, the state park sprawls across more than six miles of lakefront. The park's sandy shores are complemented by hundreds of species of plants and trees. Visitors can come to spend time out on the water and enjoy swimming or boating. If you prefer dry land, Illinois Beach State Park has trails for biking and hiking. The rolling dunes and marshland of this state park may make you feel like you've left the Midwest behind.
8. Johnson-Sauk Trail State Park. Johnson-Sauk Trail State Park, located in Kewanee, may fly under the radar in Illinois, but it is one of the best outdoor spaces to explore in the state. The park's 58-acre lake is ideal for boating and fishing, while its hiking trails will take you through wooded areas and prairie land. The park comes alive with the color of wildflowers in spring and the changing leaves in fall. During the winter season, Johnson-Sauk Trail State Park's trails are perfect for exploring on cross country skies. Hike one of the well-marked paths, or enjoy a leisurely bike ride through nature on the park's 3.2-mile paved path.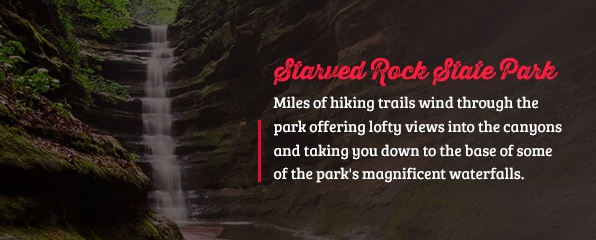 Historic Landmarks in Illinois
9. Adler Planetarium. Chicago's historic landmarks aren't exactly a secret, but the city has so many it is easy to overlook some of those most worth visiting. The Adler Planetarium is one of these underrated cultural institutions. Located on the city's Museum Campus, the planetarium is located behind the magnificent Field Museum and Shedd Aquarium. The Adler Planetarium building is a noteworthy landmark. It was the first modern planetarium in the western hemisphere when it first opened in 1930. Today, the building's beauty remains, and visitors can get close to the cosmos. The planetarium's exhibits explore the moon, the stars and the rest of our vast solar system. The planetarium's location on Northerly Island offers another hidden gem. Behind the building, you can walk through restored prairie land on the Northerly Island Trail.
10. Grosse Point Lighthouse. Chicago may be one of the biggest tourist attractions in the state, but its suburbs have their own treasures. In the northern suburb of Evanston, you will find Grosse Point Lighthouse. Built in the 1870s, the lighthouse helped ships avoid disaster as they approached Chicago. Today, it is a national landmark and open-year round to curious visitors. Take a tour to learn about the maritime disasters that led to the construction of the lighthouse, and enjoy a stunning view after climbing the lighthouse's 141 stairs.
11. Abraham Lincoln Home. Springfield is the capital of Illinois and the site of much of the state's history. Discover the reason Illinois is known as the "Land of Lincoln" by visiting the president's actual home. The Lincoln Home National Historic Site features the home where he and his wife Mary Lincoln lived for nearly two decades. The home is carefully preserved to look like it would have in the 1860s. Beyond the house, you can walk through a neighborhood restored to reflect the same Lincoln-era. During the summer, the national historic site holds "Living History" events, including reenactments of Lincoln's famous speeches and day-to-day life of the time.
12. Mazon Creek Fossil Beds. It is not often that you see fossils outside of a museum. Illinois's Mazon Creek Fossil Beds, though, are so rich in archeological specimens that the area has achieved National Landmark status. You can test your fossil hunting skills at the Mazonia-Braidwood State Fish and Wildlife Area. From March until September, you can secure a day permit and spend the day searching for perfectly preserved flora and fauna. The outdoor space is also an excellent spot to fish and boat. While you are out on the water, keep an eye out for native wildlife.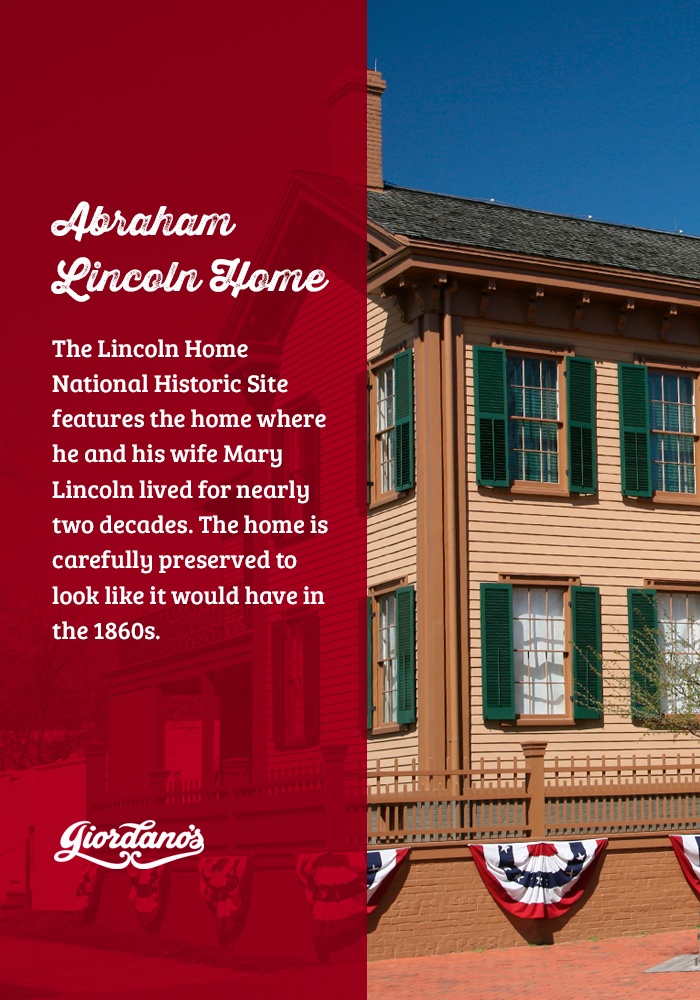 Secret Vacation Spots for Couples in Illinois
13. Funks Gem and Mineral Museum. If you and your partner are looking for something with a little sparkle, the Funks Gem and Mineral Museum in Shirley will catch your eye. The historic home houses an extensive collection of rare gems, fossils and art. The colorful display features a dazzling variety of pieces and colors. Along with the precious gems, the historic home displays antiques and Native American artifacts. The Funks Gem and Mineral Museum is perfect for couples who want to try something unusual. Located not far from Bloomington, you will find other romantic options in the areas, including a handful of wineries.
14. The Morton Arboretum. The Morton Arboretum in Lisle is a sprawling collection of meticulously cared for plants and trees. Couples can come to stroll the 16 miles of trails that run through the arboretum and sit together for a meal at the Ginkgo Restaurant that overlooks Meadow Lake. You can also rent bikes and cycle on nine miles of paved paths. Explore the land as you choose, or you can come for one of the arboretum's events. The Morton Arboretum hosts a fall Cider and Ale Festival and other seasonal events that make for a unique date idea for couples.
15. Beall Mansion. Beall Mansion in Alton is a quaint and luxurious bed and breakfast with a Victorian flair. This romantic getaway has guest rooms with whirlpools, fireplaces and claw-foot bathtubs. During your stay, you can indulge in amenities like the 24-hour chocolate buffet and 24-hour hot beverage service. When you venture out of the comfort of your private room, Beall Mansion offers spa services, including full-body massages. The bed and breakfast gives couples a respite from the rush of everyday life, but its location still offers plenty of things to do. The surrounding area has restaurants, wineries, live music venues and more. Treat yourself to an indulgent and luxurious vacation at this boutique BnB.
16. Nicholas Conservatory & Gardens. Nicholas Conservatory & Gardens in Rockford sits on the Rock River. Couples can walk through the warm, fragrant air of the indoor conservatory and outside along the Eclipse Lagoon. This underrated destination is home to a gorgeous collection of flora that includes rose gardens, orchids, tropical palms and more. Couples can enjoy the grounds on any day, but Nicholas Conservatory & Gardens also hosts adults-only events, like Whiskey on the Rock and Wine and Roses. You can also enjoy weekly Tunes on the Terrace performances, complete with food and drinks.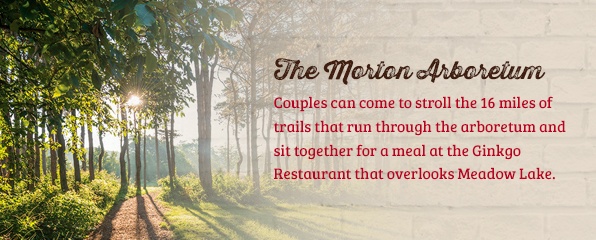 Grab a Slice
Uncovering Illinois's hidden treasures is hungry work. Whether you are a resident or a visitor, you likely know that the state's love for a good slice of pizza is no secret. Whether you have spent the day hiking or visiting a historic site, finishing the day with deep dish pizza is an ideal vacation treat. Plenty of restaurants do deep dish, but none quite like Giordano's. We have nearly 20 different locations in Illinois, making it easy to find somewhere to eat while you're on vacation. Find the spot nearest your secret destination and indulge in something delicious.