The city of Las Vegas is famous across the globe as the entertainment capital of the world. With its casinos, nightlife, hotels and world-class entertainment, Las Vegas is high on the list for many sightseers, from homegrown locals to U.S. road-trippers to international visitors.
There is so much to see and do in Las Vegas, and the hot, sunny Mojave Desert climate is a major draw as well. The Las Vegas Convention and Visitors Authority estimates over 42 million visitors come to Las Vegas each year, and these visitors support almost 400,000 southern Nevada jobs with their business.
In Las Vegas, when you're not out on the town at Caesar's Palace or visiting the Eiffel Tower, one fun place to go is the shopping center known as Boca Park.
Why visit Boca Park, NV? As home to tons of stores and restaurants, Boca Park is a great place to visit for a day of shopping, eating and relaxing with friends or family.
The History of Boca Park
The city of Las Vegas has a long, storied history. Las Vegas, originally founded in 1905 on 110 acres of land, was a railroad town. The availability of water made the location an ideal place for railroad operations to rest and refuel. The abundance of ores made mining and metals production important local industries, especially during World War I. Later, dude ranches sprang up around the city, offering ideal places for those seeking temporary residency.
In the 1930s, the construction of the Hoover Dam brought in a surge of construction workers and gave the Depression economy a welcome influx of work and money. In the 1940s and '50s, hotels, resorts and casinos began to spring up along the Strip, including landmark resorts like the Frontier, Dunes and Stardust, as well as the Moulin Rouge, famous as the first desegregated casino. Two decades later, the business magnate Howard Hughes invested vast sums in Las Vegas hotels and other businesses.
In the 1980s, Las Vegas saw an enormous population boom. Population increases of up to 7% a year meant the population of the city nearly doubled from 1985 to 1995. People from all over, drawn by the city's vibrant entertainment culture and booming economy, flocked to Las Vegas to live and work.
The Boca Park shopping center in western Las Vegas grew up around this time. The main 277,000-square-foot shopping center opened in 1999 and has done robust business since then. It boasts many cute shops and mouthwatering eateries, and its convenient location less than half an hour from the Las Vegas Strip makes it a prime choice for busy vacationers and locals alike.
Initially, Boca Park included the shopping center to the northeast corner of the intersection of Charleston and Rampart Boulevards. A Target, an REI store, a Petland, a wine shop, salons and a variety of cafe and dining options in the area give the shopping center much of its appeal. In casual conversation, though, Boca Park includes several other shopping districts near this intersection. The attractions spread over this larger area include a diverse array of options, including a Barnes & Noble, a Whole Foods, a Pottery Barn and many formal and casual options for food and drink. Boca Park even has some emergencies covered, boasting both a children's dentist and an animal hospital.
Especially if you're a traveler staying on the western side of Las Vegas, or if you live in the area, Boca Park offers an exciting, convenient alternative to trekking to the Strip. Because it's less touristy, the area is likely to be a little easier on your budget as well.
Shopping and Nightlife in Boca Park
The shopping and nightlife in and around Boca Park provide an attractive draw for visitors.
Target, Kohl's, REI and Pottery Barn
When you're out and about in an unfamiliar city and need some Tylenol or a pack of gum, sometimes familiar staples are what you're looking for. Or maybe you're ready to splurge on some new clothes for your Vegas vacation. Either way, the large Target and Kohl's locations right in the heart of Boca Park are sure to have what you're looking for.
Living in Boca Park, NV, also gives you plenty of fun reasons to shop. If you already live in Boca Park, or if you want to move here, at some point you'll likely want to update your furniture, dishware or home decor. The Pottery Barn location in the Boca Park shopping center is a perfect place to check these items off your list. The stylish, modern furniture and housewares here will complement many tastes. There's even a Pottery Barn Kids where you can purchase toys, bedding and furniture like bunk beds just for children.
Whether you live near Boca Park or are on vacation, the REI store has you covered for outdoor gear. Especially if you plan to head out to explore the natural beauty of the Mojave Desert, be sure to stop in at REI for hiking equipment and camping essentials that will get you safely through even the most rugged of treks.
Barnes & Noble
Whether you're at home or on vacation, no matter how busy you are, a time often comes when the appeal of a good book is hard to resist. Maybe you'll be relaxing poolside, soaking up some rays while the rest of your friends and family frolic in the water. Or perhaps you'll be lounging on a blanket in a park or preserve, soaking up the beauty of nature before heading out for some nightlife. The Barnes & Noble in Boca Park is an excellent place to stop to pick up a novel, biography or magazine to make your relaxing hours more enjoyable. This location also features several special events, such as book club meetings, author readings and children's storytime activities.
Suncoast Hotel and Casino
When you want to take part in the Las Vegas scene without venturing to the Strip, the Suncoast Hotel and Casino offers just what you're looking for. This hotel and casino, located a five- to 10-minute drive from the Boca Park area, features table games, video poker and several exclusive restaurants at the perfect remove from the chaos and bustle of the main Las Vegas Strip.
For travelers who prefer alternatives to gambling, the property also offers fun venues like a bowling alley, an arcade, a movie theater and a spa where you can relax and pamper yourself. There's even a bustling 600-person bingo hall. There's also a 500-seat showroom for live entertainment, a throwback to the days that made the Las Vegas famous as a nightlife hotspot.
The Smith Center for the Performing Arts
When you're looking for something a little different from the shows along the Strip, the Smith Center for the Performing Arts, about 15 minutes from Boca Park, is an excellent choice. This venue features frequent performances by the Las Vegas Philharmonic and the Nevada Ballet Theatre, both of which have their homes very close to the Boca Park area. The five-acre campus also boasts inventive sculptures and statues. One famous sculpture is Pipe Dream, a colorful, 80-foot array of pipes that each represent a single note in Aaron Copland's "Fanfare for the Common Man."
The Las Vegas Philharmonic is a world-class institution offering incredible performances of both classic symphonies and works by modern composers. Recent performances have included Mussorgsky's Pictures at an Exhibition, Mahler's Symphony No. 2 and a Vegas showcase featuring some of the best musicians the city has to offer. The Nevada Ballet Theatre showcases many famous ballets, most recently selections such as Stravinsky's Firebird and Ravel's Bolero. The Nutcracker and Swan Lake are also perennial favorites.
Sights and Attractions in Boca Park, NV
The area around Boca Park is also home to many incredible Las Vegas sights and attractions.
Springs Preserve
Springs Preserve, located just a 12-minute drive from Boca Park, offers unique Las Vegas sights across the 180 acres of its nature preserve and displays. At this beautiful nature reserve, you can spend your day in a range of ways: strolling on trails, viewing the popular flash flood exhibit or visiting local creatures such as Gila monsters, gray foxes and even scorpions in their natural habitats. Check out the botanical garden, where you can wander, relax and enjoy the beautiful flowers, or explore a seasonal exhibit where butterflies flit through the native plants. And you won't want to miss Boomtown 1905, a recreation of a historical street where Las Vegas' rich past comes to life.
If relaxing in front of some entertainment is more your style, Springs Preserve offers a short moviegoing experience, as well as live weekend educational shows. The Big Springs Theater plays an eight[minute movie about the Mojave Desert throughout the day. Visitors can enjoy a sensory, surround-sound educational experience before venturing out to view the landscape on foot, via train or with rented bikes. On the weekend, you can also watch animal shows in the live amphitheater.
Gravady Extreme Air Sports
Gravady Extreme Air Sports, located about 14 minutes north of the shops at Boca Park, offers an abundance of high-flying trampoline thrills. The variety of activities here means there's something for everyone, from beginners to advanced acrobats. Open jump features over 25,000 feet of trampoline space, from angled wall trampolines to launching decks, and KidJump caters specifically to the littlest bouncers. There's also a ninja obstacle course, extreme dodgeball, AirDunk trampoline basketball and a slackline that will send you whizzing through the air over thousands of cushioning foam cubes.
For those who have always dreamed of performing under the big top, Gravady Extreme Air Sports has the answer. The facility offers opportunities to perform on aerial silks suspended high in the air or to sail through the air on a trapeze before leaping into a safe, comfy bed of foam.
Las Vegas Ballpark
Las Vegas Ballpark, about 10 minutes from the Boca Park area, is a fantastic place to catch some baseball action. Here, you can take in a game featuring the Las Vegas Aviators, the AAA minor league affiliate of the Oakland Athletics, and get a glimpse of the sport's up-and-coming stars.
The ballpark offers unique features such as suites, party zones, a kids' zone, snacks and bars and even a pool just past the outfield wall. When there are no baseball games on, the venue also hosts a rotating list of community and other sporting events.
TPC Las Vegas
For any golfers looking to play a few rounds on a world-class golf course, TPC Las Vegas is your dream destination. At only an eight-minute drive from the Boca Park area, TPC Las Vegas is a PGA tour partner offering pristine greens and challenging fairways. Some of the world's best golfers and tour winners have played on these greens, but the course is open to members of the public regardless of experience or skill level.
The course offers vacation packages and also provides instruction for golfers of all levels, from beginners to PGA pros.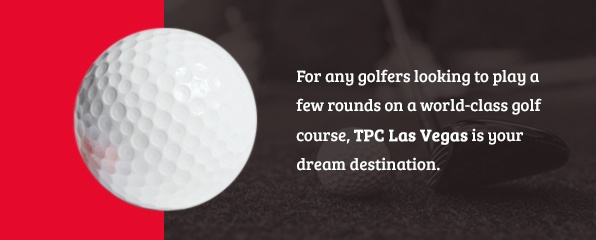 Family-Friendly Attractions in Boca Park
The Boca Park shopping center and surrounding areas contain a variety of family-friendly attractions.
Red Rock Canyon National Conservation Area
The 200,000-acre Red Rock Canyon National Conservation Area, located a few miles west of Las Vegas in the Mojave Desert, offers breathtaking beauty and striking natural features. Bring the whole family here for a day of exploring and photographing all the natural wonders of the area. Kids will love scrambling through the colorful rock formations and looking for wildlife, and there are plenty of picturesque family selfie opportunities along the way. Biking, hiking trails, camping and scenic drives are all excellent options, so there's something for every group and activity level. There's also a visitor center with plenty of fun, interactive exhibits where kids can explore and learn at the same time.
Check out the incredible Ice Box Canyon for spring waterfalls. Other geological and historical highlights include Aztec sandstone outcroppings, fossils, preserved prehistoric animal tracks, Native American petroglyphs and the Keystone Thrust Fault. And be sure to keep your eyes peeled for the variety of wildlife you may encounter, including ground squirrels, wild burros, bighorn sheep, tortoises and lizards.
Wet'N'Wild
When the desert climate starts getting the best of you, or you're longing to relax in some pools and waves, there's no better place to visit than Wet'N'Wild. This water park sits on the west side of Las Vegas, about 20 minutes from Boca Park, and it offers some of the hottest summer fun around. The whole family can splash around in Kiddie Cove, hang out in the wave pool or venture to the slides for some high-speed excitement. There's also a lazy river you can float on when you need a break from zooming around water slides.
All that water fun is bound to make you hungry. When you need a break from the waves, be sure to check out the cafe, grill and food truck for a variety of summery treats. For the 21+ crowd, there's also a beer garden where you can relax with a refreshing beverage after a day of slides and sun.
DISCOVERY Children's Museum
The DISCOVERY Children's Museum may sound as if it's just for kids, but its variety of fun, educational and hands-on exhibits has something to offer everyone. This museum, located only 15 minutes from Boca Park, next to the Smith Center for Performing Arts, will wow your crowd with galleries, creative opportunities and tactile experiences like water play.
The little ones can explore Toddler Town, a desert-themed exhibit featuring miners, rocks, animals and trains. Older kids will love conquering the Summit, a 70-foot tower that climbs all three floors of the museum and finally reaches the roof. Along the way, museumgoers can climb, slide and engage with interactive science activities. And kids of all ages will enjoy participating in the Fantasy Festival. This gallery hosts a cool castle, a life-sized ship and a colorful array of costumes to encourage hours of creative play.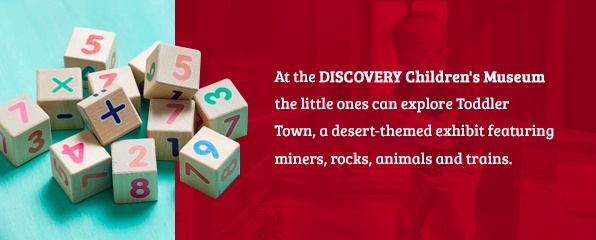 Stop by Giordano's When You Visit Boca Park, NV
During your days of shopping and adventuring or your nights of seeing the town, be sure to stop by the Giordano's location in Boca Park for the best pizza in Las Vegas. Our mouthwatering, cheesy deep-dish pizza, made from a recipe that has evolved from an original Italian creation over 200 years, is second to none. We also offer a wide selection of other favorites like fettuccine Alfredo, lasagna, cheesy garlic bread, Parmesan fries and delectable desserts, along with a full bar.
Browse our menu online to get a feel for our unique dishes, and then come check us out for yourself.