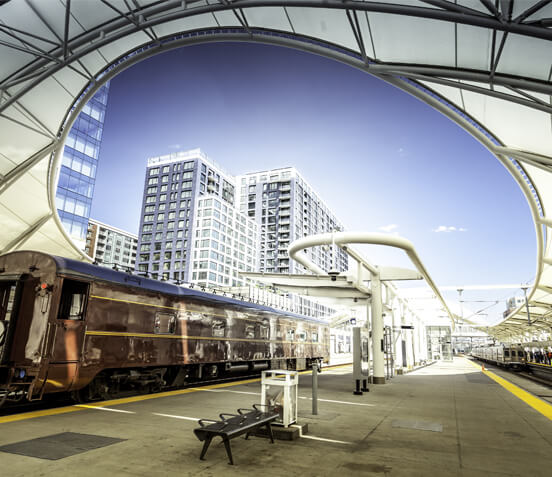 How to Plan a Trip to

Denver, CO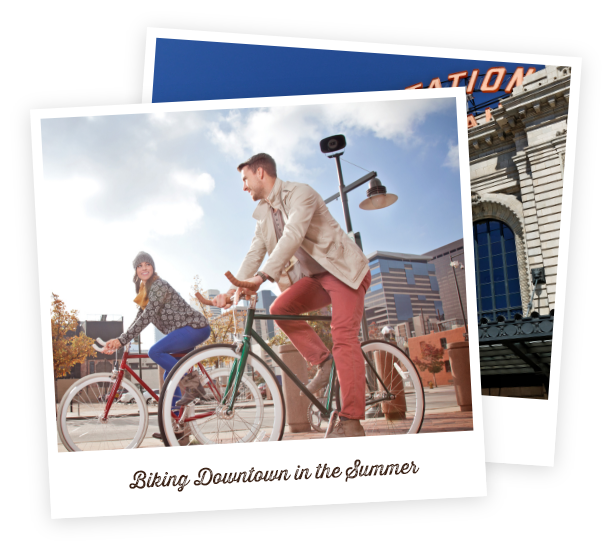 Things to Do
Here are a few top Denver attractions to help you plan your Denver vacation. Although it's impossible to list all the things you could do during your trip to Denver, we've included some must-sees to consider adding to your itinerary.
Colorado is a haven for any tourist looking to enjoy the great outdoors, but when you're visiting the capital city, there are plenty of places to go in Denver. Whether you're visiting with family, friends or touring our country's great cities, a stop in Denver reveals plenty to do and see. Check out the best tourist attractions in Denver below for a mix of culture, shopping, and excitement to get the full experience.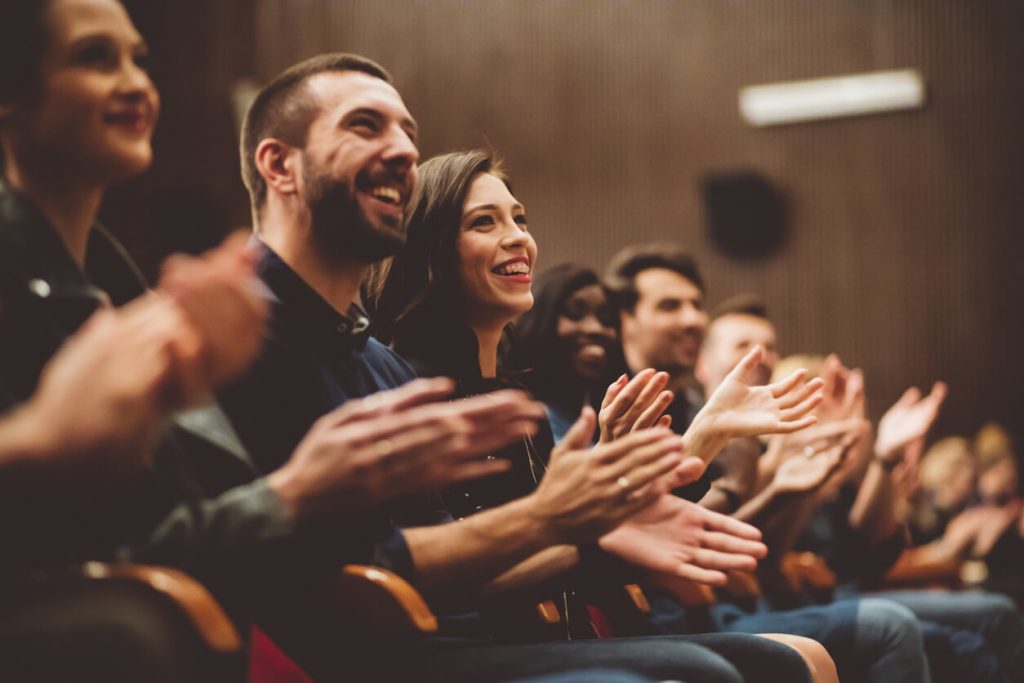 Denver Center for Performing Arts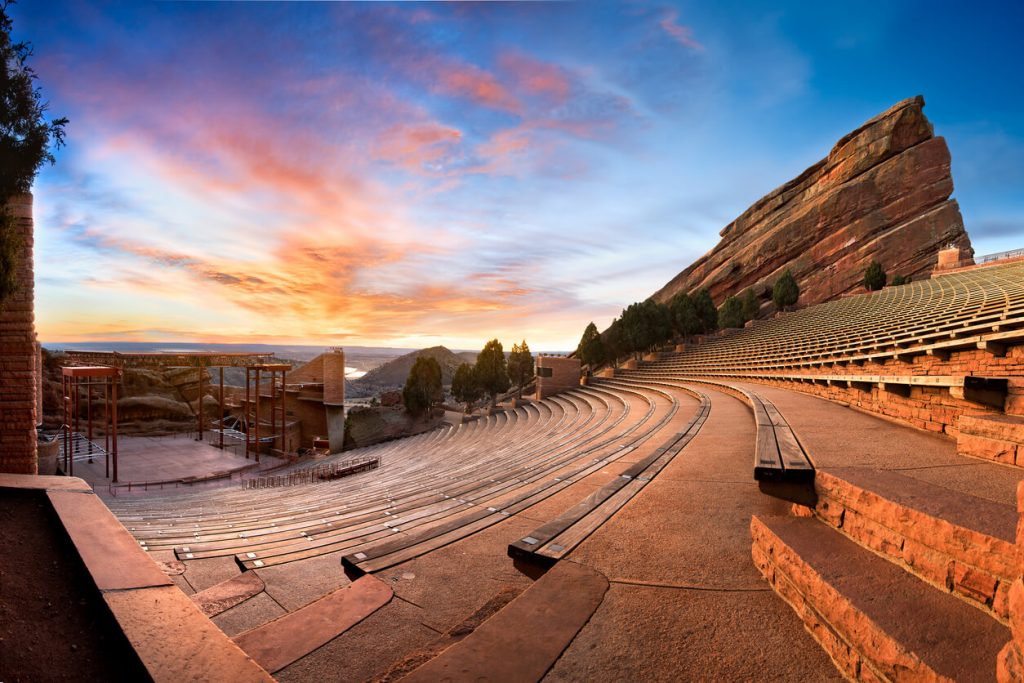 Red Rock Park and Amphitheater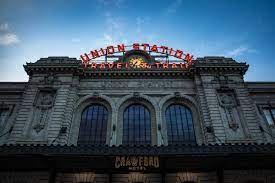 Denver Union Station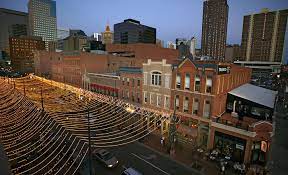 Larimer Square
Kid Friendly Things to Do
If you're planning on traveling with the kids, Denver is the perfect destination. The city offers plenty of exciting, family-friendly activities to keep kids entertained all vacation long. Consider the Denver sites below to make planning your family trip easy.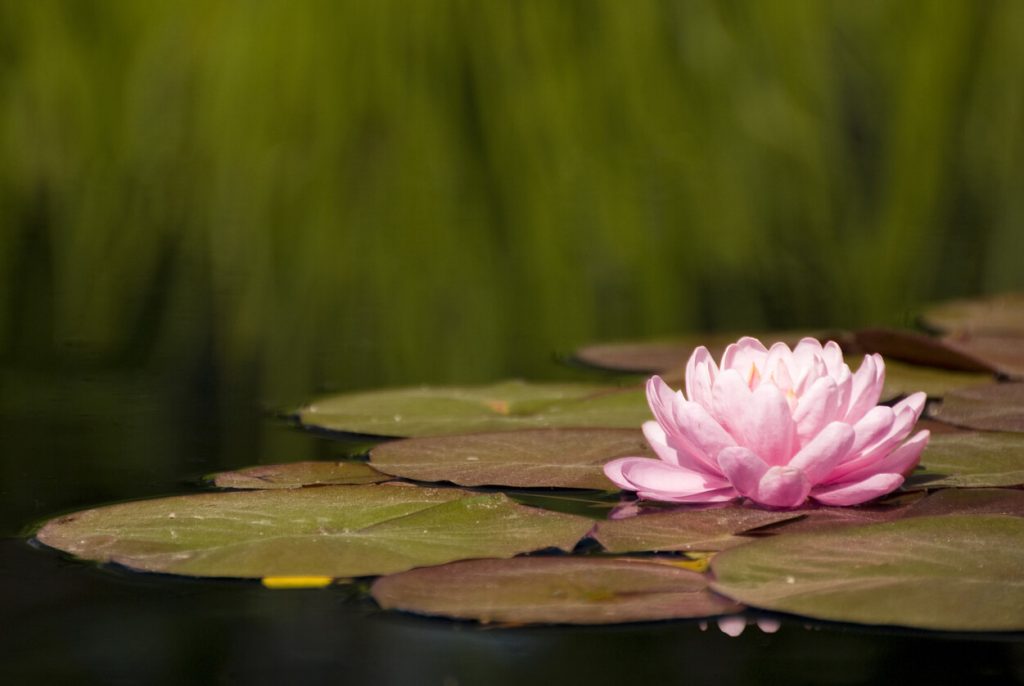 Denver Botanic Gardens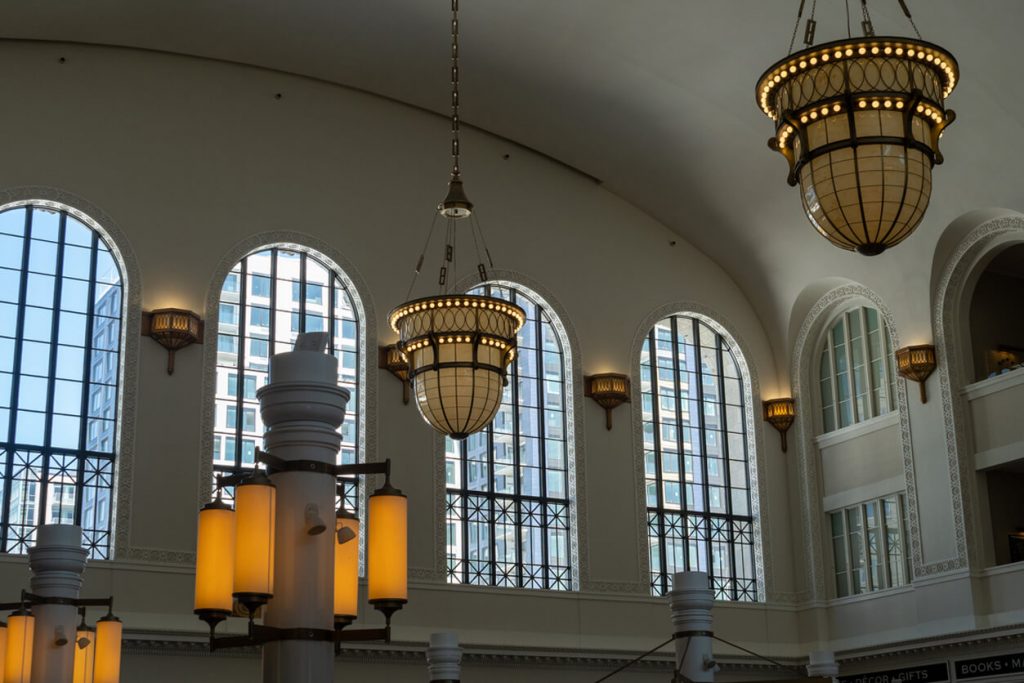 Denver Museum of Nature and Science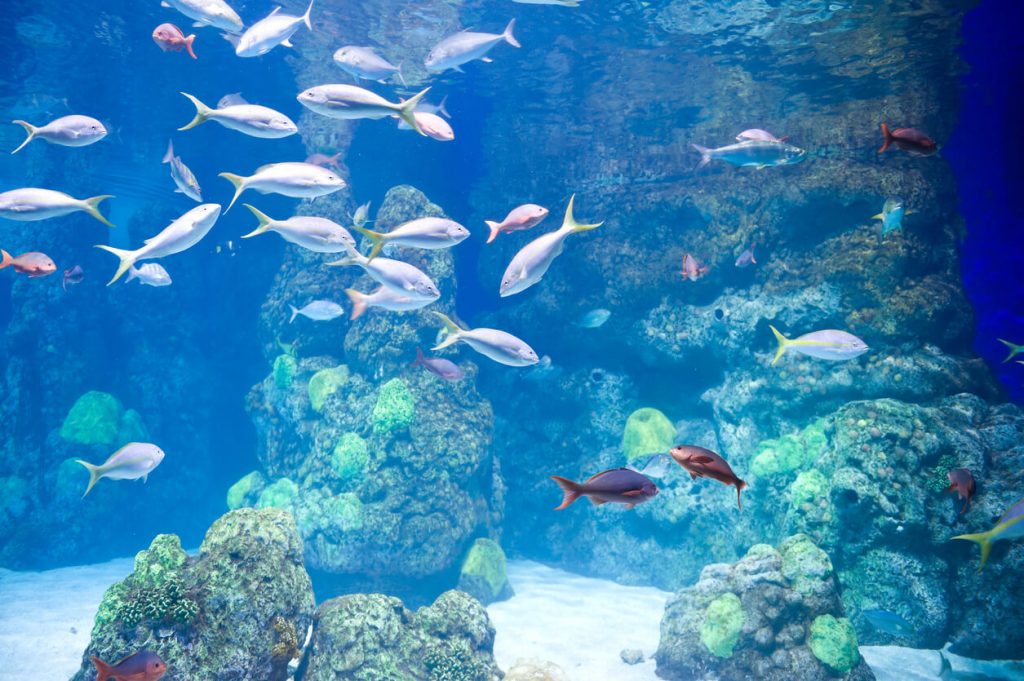 Downtown Aquarium
Denver Botanic Gardens
Denver Botanic Gardens, located on York Street, offers 24 acres of plants from all over the world. If you visit the gardens, make sure to check out the Gardens of the West exhibit, which showcases regional landscapes. This exhibit includes a unique variety of plants which can withstand high altitudes and droughts.
There are also internationally-inspired garden exhibits, like the Boettcher Memorial Tropical Conservatory which features stunning displays of exotic tropical and subtropical plants, and a variety of ornamental gardens which include colorful classics like roses and irises. You might stroll through the Fragrance Garden to breathe in nature's sweet perfumes or step back in time while relaxing in the Victorian Secret Garden. You're welcome to bring food and enjoy a picnic any day of the year.
Denver Museum of Nature and Science
Denver Museum of Nature and Science is a must-see, whether you bring the kids or travel solo. The museum itself has quite a long history, starting back in 1868 with a tiny cabin in Breckenridge and a small collection of Rocky Mountain birds and mammals. Eventually, the collection moved to the city and expanded over time. In 1900 it officially became the Colorado Museum of Natural History and opened to the public in 1908. Now, the museum is renowned as an educational institution and home of many magnificent exhibits.
Kids can enjoy playing scientists in the Discovery Zone or learn about the human body through interactive exhibits at Expedition Health. All ages can enjoy viewing the treasures in the Gems and Minerals exhibit or touring the mysterious Egyptian Mummies gallery. There are plenty more exhibits to check out, so set aside enough time to see it all.
Downtown Aquarium
Witness over 500 species of animals with a visit to one of the most exciting tourist attractions in Denver, the Downtown Aquarium. Experience the traditional stingray touch tank and venture through the Downtown Aquarium's exhibits, which include themes such as the following.
North America: Discover the creatures that inhabit our continent in this exhibit. See some familiar animals and learn about ones you've never heard of before.
In the Desert: You may not expect to see the critters that live in these dry areas in an aquarium, but this exhibit is a small part of what makes Downtown Aquarium a unique attraction.
Under the Sea: Stop by this exhibit with little ones to see the interactive mermaid show for a whimsical addition to your visit after seeing habitats that mimic caves and coral reefs from the ocean floor.
Shipwreck: Immerse yourself in the mystery of a shipwreck in this exhibit, which features paintings on the walls and creature habitats that simulate the underwater wonder that results from sunken ships.
After you see the Aquarium's variety of critters at these and other exhibits, there's still more to see and do. With an upscale Dive Lounge bar, restaurant, fully equipped ballroom, 4D theater experience and more, the Downtown Aquarium has some unconventional spins on the classic aquarium experience. Kids will love riding the Aquarium Express around the grounds to explore the wetlands or going on the Aquatic Carousel for some merry-go-round fun. Whatever you decide to enjoy, the Downtown Aquarium makes for a day full of family fun in Denver.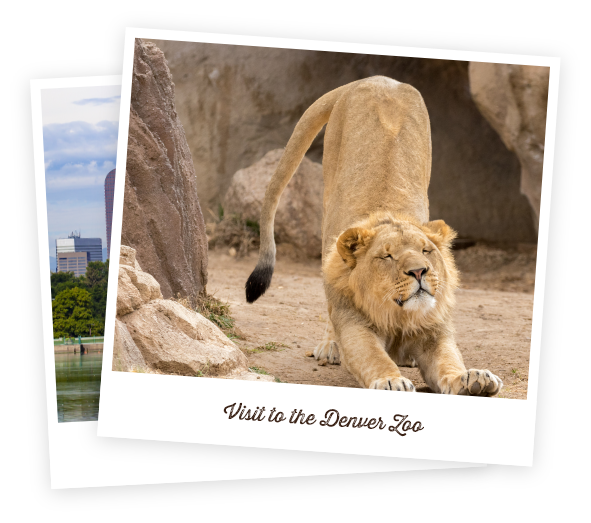 Tourist Attractions
At Giordano's in Denver, our convenient location in the heart of downtown welcomes locals and travelers alike. When you're looking for some things to do in Denver, rest assured there's something for everyone. We agree with other visitors to the Mile-High City that these are some of the top attractions in Denver, so explore our favorites and make them yours on your next trip.
16th Street Pedestrian Mall
Walk the mile-long pedestrian promenade in the Mile-High City. Denver's 16th Street Pedestrian Mall is one of the most fun places to go in the city for tourists and locals alike. Get some shopping in at local boutiques or well-known department stores, or walk around and take in the scenery of one of the top attractions in Denver. The 16th Street Mall offers so much to see and do.
The MallRide free shuttle buses that stop on every corner
Plenty of outdoor cafes
Access to Denver Pavilions, which are home to a dozen movie theaters
Bridge access to Commons Park
Horse-drawn carriage and pedicab rides after dark
Daily events and entertainers along the plazas and fountains
These experiences make the 16th Street Mall more than a mall. It's the potential for a day filled with exploring. Take in the downtown scenery with friends or family or visit yourself to buy some last-minute things before touring the rest of the city.
The Colorado State Capitol
The crown jewel of Civic Center Park, the Colorado State Capitol Building stands resolute and stately, just as it did back in 1894 when it opened. Today, this historic Denver site houses the Colorado General Assembly, and the governor, lieutenant governor, and treasurer's offices.
Architect Elijah E. Myers designed the building. He drew inspiration from the United States Capitol building but added a Colorado twist. Builders constructed the landmark from Colorado white granite and topped it with its iconic golden dome. In 1908, to commemorate the Colorado Gold Rush, they carefully covered this dome in copper panels gilded with gold leaf from a local Colorado mine.
The Colorado-sourced materials don't stop with the gold leaf. Builders adorned the inside with the complete known supply of Colorado rose onyx, an incredibly rare marble mined from a Beulah, Colo., quarry. Meanwhile, they used white yule marble mined from Marble, Colo., for the floors.
The beauty of the historical building in Denver continues with the stained glass windows whose designs commemorate influential people and important events from the state's history. The rotunda on the third floor features more artwork, including presidential portraits.
When you enter, the sheer magnitude of the building will take your breath away. The main entrance hall opens up to a 180-foot expanse measured from the floor to the top of the dome. It's the height of an 18-story structure.
Mount Evans Scenic Byway
Would a trip to Denver feel incomplete without a close look at the Rocky Mountains? If so, make sure to a save a day to cruise the Mount Evans Scenic Byway and ride to the top of Mount Evans.
The byway is a two-lane road that takes drivers 14,262 feet above sea level once they hit the peak. Along the way, you'll encounter multiple lookout points for awe-inspiring views of the Rocky Mountains. Also keep your eyes open for mountain goats, bighorn sheep and bristlecone pine trees.
Places to Eat
Whether you're visiting for the first time or you're a local looking for something new, you're on the lookout for some of the best restaurants in Denver. Lucky for you, Denver's restaurant scene has a lot to offer. You can enjoy a taste of the world or stick to Colorado flavors. Either way, something is bound to make your mouth water and satisfy your appetite.
Even the pickiest of eaters will find something delicious to love in Denver, from seafood favorites of New England to iconic southern BBQ. If you and your friends and family never pass up an opportunity for pizza, Giordano's in Denver has the solution, in the form of either a Chicago deep-dish or thin-crust pizza options. You can try something new or get your hands on some deep-dish pizza — the iconic Chicago-style favorite.
It's always good to have plenty of options for breakfast, brunch, lunch and dinner. Get to know the local restaurant scene in Denver, CO. Plan your trip around some of the Mile High City's top eateries or try something new in the city you call home today.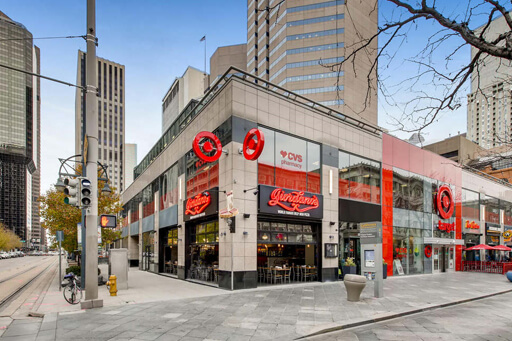 Giordano's in Denver
1600 California St, Denver, CO
Mon-Fri: 11AM-8PM
While sampling iconic Colorado dishes or local Denver favorites can enrich your visit, sometimes you want something classic. Lucky for you, Denver has plenty of pizza options, which will satisfy even the pickiest of eaters.
You could get a standard pizza, but with so many unique offerings in Denver, why not branch out and try something new? At Giordano's, we offer mouthwatering stuffed deep-dish pizza and thin-crust options for those who want a taste of the familiar.
Whether you're a Chicago-native missing a taste of the Windy City or you're wondering what all the fuss is about, deep-dish pizza from Giordano's in Denver is for you. Here's what you'll find at Giordano's:
Gluten-free options
A menu full of choices for any taste
A convenient location in the heart of the Central Business District
Delicious, Wisconsin-sourced mozzarella
Slow-baked, double-crust pizza
View Giordano's in Denver Website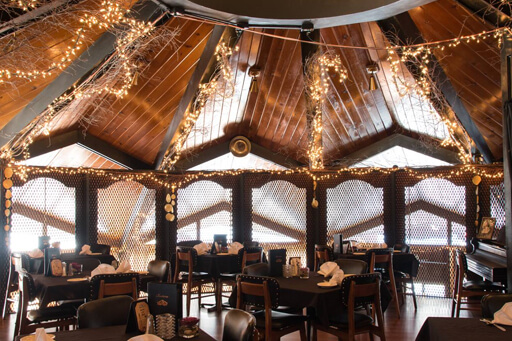 Bastien's Restaurant
1600 California St, Denver, CO
Mon-Fri: 11AM-8PM
As good as the newcomers of Denver are, you can't go wrong with the old standbys. Denver is full of local restaurants that have been around for decades.
Bastien's restaurant is a top pick for a classic date night.
View Bastien's Restaurant Website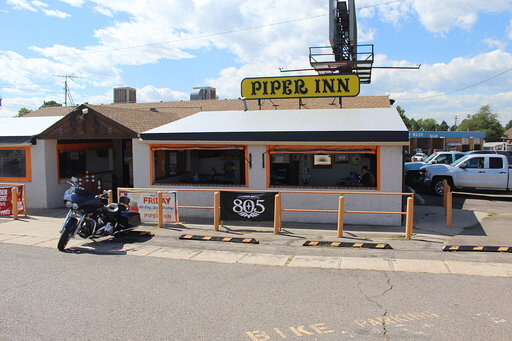 Piper Inn
2251 S Parker Rd, Denver, CO
Mon-Fri: 10AM-1AM, Sat-Sun: 10AM-12AM
Piper Inn offers a fun mix of Asian-inspired meals along with wings and pitchers of brew.
Get your grub on with some casual dining at Piper Inn!
View Piper Inn Website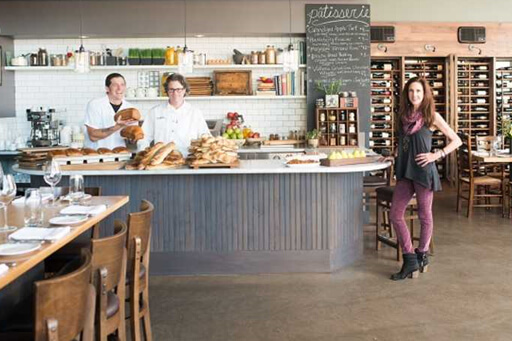 Coohills
1400 Wewatta St, Denver, CO
Mon-Fri: 4PM-2AM
No matter what you're craving, a bit of research can help you get a meal or drink on a budget. Search for happy hour specials throughout the city or see what restaurants offer midday or mid-week specials. If you'd like an affordable yet classy evening, check out happy hour at a wine bar like Coohills!
View Coohills Website
Places to Stay
Denver is full of awesome places to stay, making it easy to book a hotel in the city. The Fairfield by Marriott, in particular, is a comfortable, clean and affordable hotel option in Denver that boasts a great downtown location at 2747 Wyandot Street. Staying at the Fairfield puts you close to many Denver sights and scenes and sets you up with great accommodations like an indoor pool, a gym and free breakfast.
If you're interested in a more specialized place to stay in Denver, check out these top hospitality options: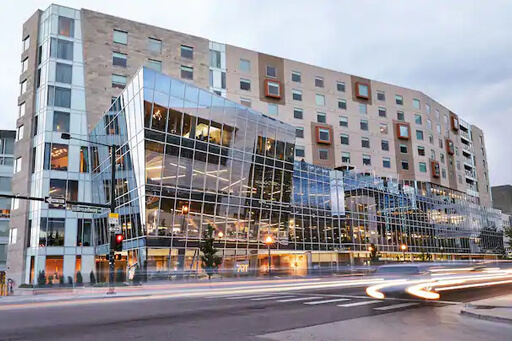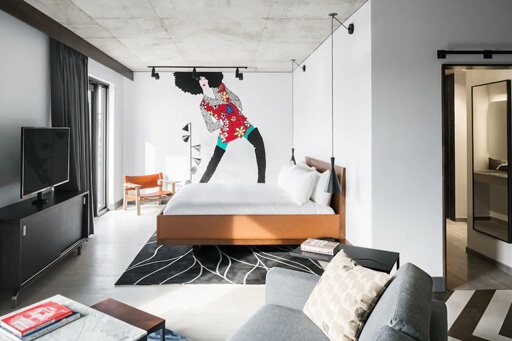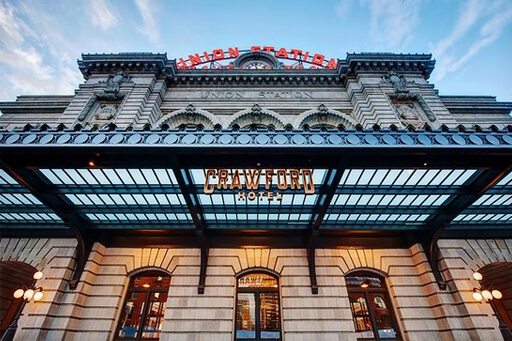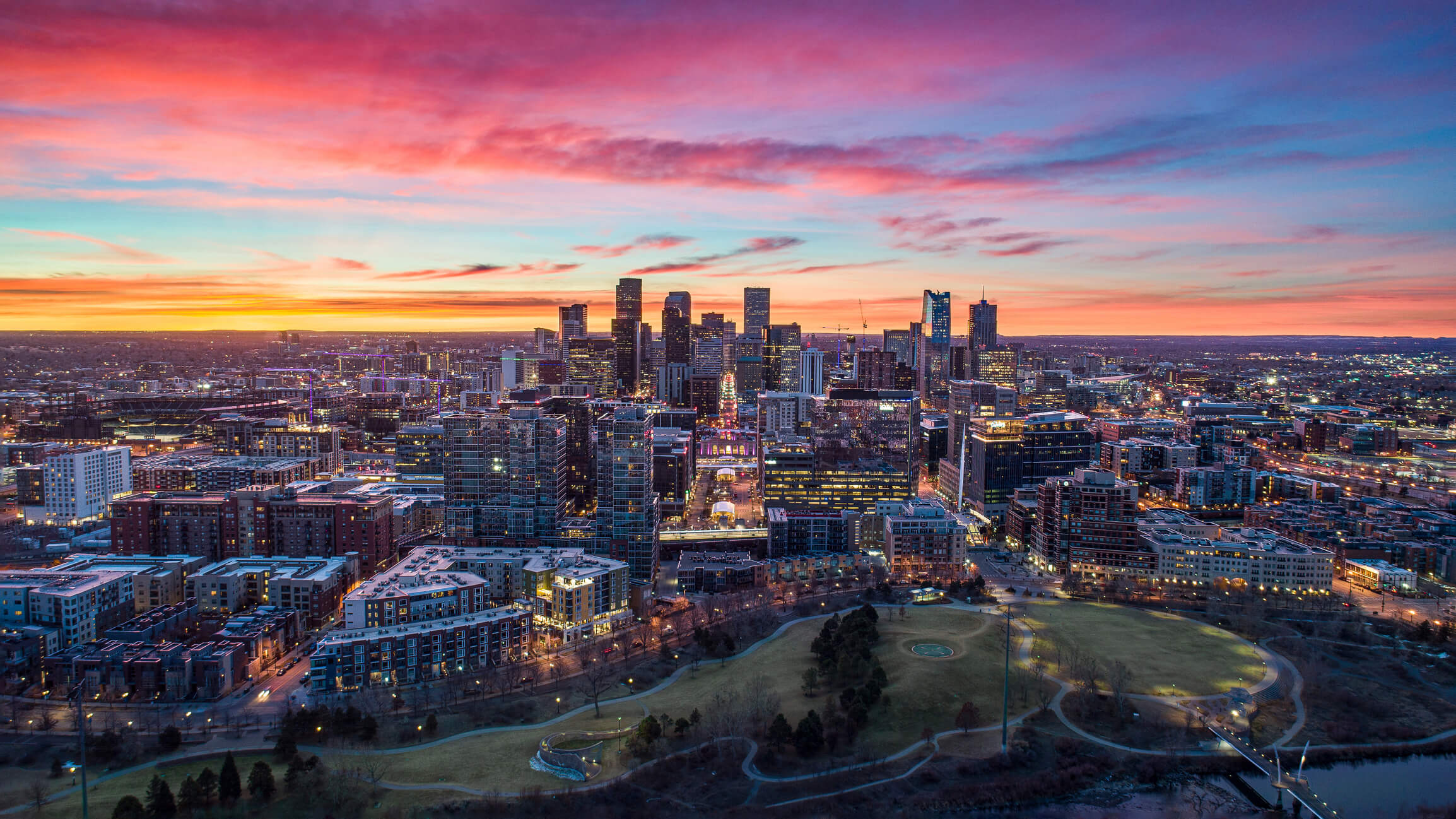 Tips for Planning Your Trip
There's so much to do and see that it can be hard to narrow your choices from must-see attractions and iconic restaurants to the best time of year to head to the Mile High City built from dreams of gold.
When to go
Denver can be a great place to visit any time of the year, and each season offers different festivities and opportunities to explore nature. If you plan on flying to Denver, it's typically less expensive to fly domestically on Tuesdays, Wednesdays and Saturdays. When searching for plane tickets, try different date combinations to find a price and schedule that works best for you.
Denver is a popular city for conventions, so you may want to see what's going on in Denver before you book your trip. Hotel room rates may go up depending on the Denver convention schedule, and keep in mind how holidays and other events may affect hotel and plane ticket prices. We'll look at what to expect with each season to help you decide when to go.
Summer Most tourists head to Denver in the summer between June and August to enjoy the warm weather. Because this is the most popular time of the year to visit the city, hotel rates are typically higher than in other seasons. It can also get hot, as temperatures sometimes rise above 90 degrees, and you might see a lot of rainfall in July.
However, if you don't want to miss certain summer festivals, like the Denver BBQ Festival or the Colorado Shakespeare Festival, you'll want to plan your trip for summer. Just make sure to book your reservations far in advance, or at least a month ahead of time.
Fall September through October is one of the best times to plan a vacation to Denver. However, it is still a popular time of the year to go. During the fall, the days are sunny and comfortable, with temperatures typically falling between the 40s and 70s in September, and the mid-30s to mid-60s in October. This is the best time of year if you don't want to miss out on Denver's beer festivals such as the Great American Beer Festival. Pack layers to prepare for drastic temperature drops at night so you can enjoy a cold one while staying warm.
Spring You can find lower hotel rates during the spring, perhaps because of Denver's rainy spring weather. However, keep in mind that the deals won't last too long with summer around the corner. If you plan to visit from April to May, you can enjoy attractions with smaller crowds, but you may be limited with what you can do outdoors because of the rain. This might be a good time of year for those who would love to spend their Denver vacation touring the city's many indoor attractions and museums. Despite spring being the rainiest season, Denver has a dry climate overall and has 300 days of sunshine a year.
In the spring, the temperature is usually in the 50s or 60s. Music lovers may want to head to Denver in the spring to dance their days away at music festivals like the Five Points Jazz Festival.
Winter Despite Denver being a popular skiing destination, winter is the slowest time of year for tourism, and you can probably find a good deal on hotel rooms in the winter. However, keep in mind that Denver sees an average snowfall of 57 inches a year. On the bright side, the snow usually doesn't stay on the ground too long. Also, although the temperature may drop into the teens during the winter, it's not uncommon to experience a warm spring-like day on occasion. So, if you don't mind bundling up, winter may be a great time to explore Denver.
What to pack
Denver is exactly one mile, or 5,280 feet, above sea level. Its high altitude means beautiful blue sunny skies, as well as greater exposure to the sun. For this reason, when you're planning your Denver vacation, you'll want to make sure to pack protection from the sun's ultraviolet rays, like sunglasses, a wide-brimmed hat, sunscreen and protective lip balm.
Also, the arid climate and high altitude can cause dehydration and altitude sickness if you do not stay hydrated, so make sure to always have plenty of water on hand. If you plan on hiking, bring boots or running shoes that are flexible enough to handle rugged trails. Finally, make sure to bring layers no matter when you go because the climate can drastically change within short distances as you explore different elevations. Here are some more packing tips depending on the season:
Summer: The summer heat calls for shorts and light shirts. Bring at least one sweater or jacket because evenings and mornings can be chilly. You might experience sudden downpours, so be prepared by bringing a poncho or raincoat.
Winter: Pack lightweight wool or synthetic material clothing that won't stick to wet skin, and make sure they are insulated. That way you'll stay dry and warm without having to wear bulky clothing. Pack a few pairs of thermal underwear and dress in layers to protect yourself against cold temperatures.
Spring and fall: Bring t-shirts, a rain jacket, a fleece jacket, jeans and shorts to help you feel comfortable in a variety of temperatures.